Ms Edge said that figure accounts for the delivery, cranage and erection, as well as including for foundations, foul drainage connection, power and water supplies, and the construction of external steps and ramps.
Ms Edge said: 'The new mobile classroom will be funded through the education and minor capital fund.'
The facility would have two classrooms and toilet facilities.
A letter from the CJ Design Limited with the application said: 'The applicant confirms that the mobile classrooms are required to provide teaching accommodation for the school, pending its planned redevelopment.
'Currently certain classes for older students are held in accommodation off campus in the Castletown Youth Centre located on Arbory Street.'
The DESC says the building won't 'increase' the amount of students at the school but is to stop off-site lessons for older students.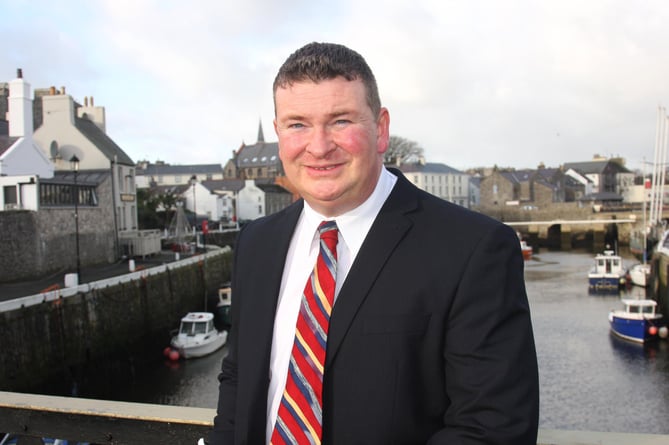 Jason Moorhouse MHK for Castletown for Paul Speller features on new MHK's.
(Johnston Press)
The information was revealed in the House of Keys this week, when Arbory, Castletown and Malew MHK Jason Moorhouse asked Ms Edge what the projected costs and timetable are for constructing mobile classrooms at Castle Rushen High School.
Mr Moorhouse questioned the Minister on whether September was a feasible date for the project.
Ms Edge responded that it was, although she admitted the date was subject to timely planning approval.
It comes at a time where re-development of Castle Rushen High School has been ongoing for several years, with nearly £100,000 spent on studies and briefings.
In August 2021, a report found the current building was 'below par' for students and 'not fit for purpose'.
When questioned on this, Ms Edge said that as the mobile classrooms typically last 30 to 40 years given good maintenance, once Castle Rushen High School has been upgraded, the facility can be moved and used elsewhere.
The minister also said that the new school development is making progress, and will continue to make progress.