Snow fell all over the island last night.
Forecasters at the island's Met Office have issued two amber weather warnings.
The first for ice and frost, which is valid until 10am tomorrow.
The second is for snow and ice, which is valid until 10am today.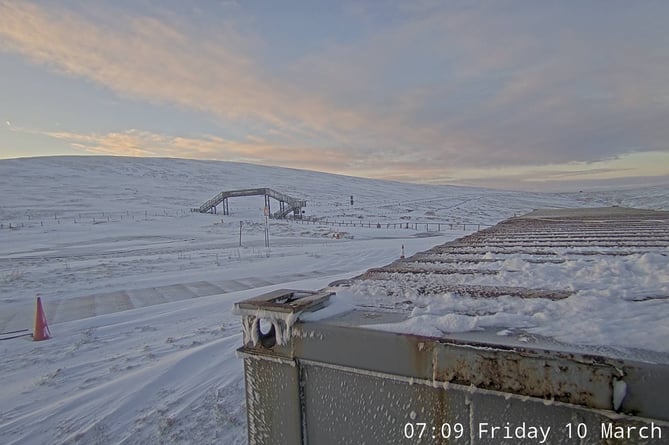 The view from the Bungalow
(Isle of ManGovernment webcam)
Soon becoming dry with sunny skies developing this morning and the fresh northeast winds becoming a lighter northerly.
Temperatures slowly rising to around 5 Celsius at low levels, with a slow melt of the lying snow, but staying near or below freezing on the hills.
A widespread frost will quickly develop this evening, giving ice on any untreated surfaces. It'll stay icy tonight with temperatures down to about minus 4 Celsius.
Saturday morning will be dry and bright after the cold start, then rain arrives later in the afternoon, initially falling as snow over the hills, with a freshening southeast wind.
Sunday will be quite mild although breezy and rather cloudy, but a belt of heavy rain is expected later.