The government is seeking registered building consent to improve the toilets in the Gaiety Theatre.
The proposal is to replace the dated features in the men's and women's basement toilets with new ones which would be consistent with the other toilets within the theatre.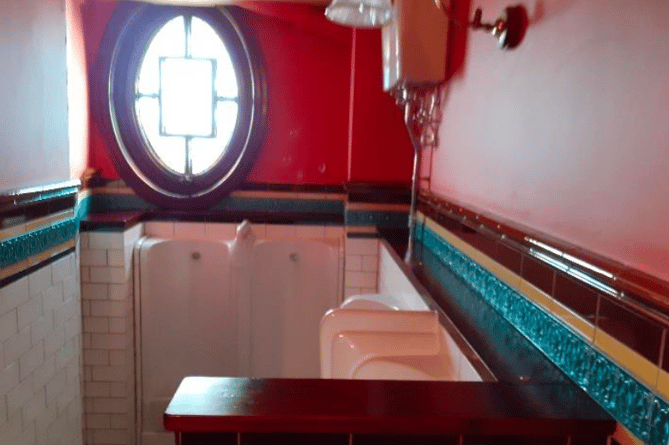 Dated Gaiety Theatre toilets
(Isle of Man )
Supporting documents for the application say: 'The current tiles, vanity units and cubicles within the toilets have been described as dated because they do not reflect the grandeur of the theatre. The tiles a are more prevalent to that of a 1970s modern bathroom suite.
'The cubicles are of particular poor quality and are in need of replacement and the vanity units are heavily lined with brown ceramic tiles, all of which lack any style which is in keeping with a popular public and registered building.'
It adds: 'In contrast, other toilets within the Gaiety Theatre (and the Villa Marina) have provided a somewhat more elegant outlook, with more decorative wall and floor tiles and traditional style wooden cubicle doors and panelling.'