Island's richest worth £11.676bn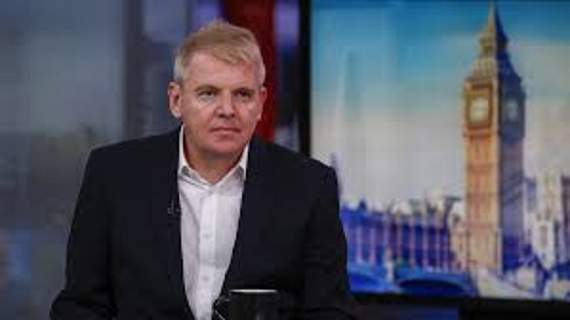 Jim Mellon
Subscribe newsletter
Subscribe to our email and get updates right in your inbox.
Just three of the nine entries from the island in the new Sunday Times Rich List have seen their wealth rise over the past year.
Four are worse off while two have seen their wealth remain the same as last year.
However, despite this, the combined wealth of the nine is now worth £11.676bn, up £191m on last year.
Robert Watts, the compiler of the Sunday Times Rich List said: 'Even the super-rich are not immune to the deadlock over Brexit, turbulence on the stock market or the cyclone of change blowing through the High Street.
'Just three of the (Isle of Man) entries have seen their wealth rise over the past year - and four are worse off.
'This casts doubt on the belief that the rich only ever get richer.'
Meanwhile, the Sunday Times reported that Britain's super-rich are preparing to leave the UK, taking up to £1 trillion with them, amid fears that Jeremy Corbyn could become prime minister.
The paper claims some billionaires and multimillionaires in the Rich List are making plans to protect themselves from hard-left tax increases by moving family trusts and other assets offshore or their businesses overseas.
Earlier this year the Manx government's Treasury Minister Alfred Cannan defended another rise in the tax cap for high net worth individuals resident in the island.
Following his third Manx Budget Mr Cannan said the measure was in line with his vision of an inclusive society.
The tax cap has risen from £150,000 in 2018/2019 to £175,000 for 2019/2020.
And the plan is for it to eventually rise to £200,000 per year.
The tax cap is an upper limit on the amount of income tax a high net worth individual would be expected to pay.
Mr Cannan, MHK for Ayre and Michael, insisted the cap was 'fair and proportional'.
He said at the time: 'I think on that basis, and it is a purely political decision, that the tax cap was too low . That it needed to rise and we needed to demonstrate across society this was a fair government and an inclusive government.
'My view is we need high value net worths in the island, ie those who will make an active contribution to our business community and to our social life in the island.'
According to the Sunday Times Rich List, property tycoon John Whittaker took one of the biggest hits over the year.
Mr Whittaker and family saw their wealth decrease by £300m. The Rich List claims Mr Whittaker experienced a frustrating year. He saw a proosed £3.4bn takeover of the Intu shopping centre operation by Hammerson fall through last April, and then a second bid collapsed last November. Mr Whittaker owns 27.32% of Intu through his Peel Holdings, behind some of the north westof England's largest infrastructure projects for
nearly 50 years. His Intu stake is said to have fallen in value, but he and his family are still said to be worth £1.95bn, according to the Rich List. They are third in the Isle of Man list.
PokerStars entrepreneur Mark Scheinberg is at the top of the list but he has seen his wealth fall for a second successive year.
The island resident's wealth is said to be £3.544bn, down £12m on last year.
The 45-year-old Mr Scheinberg co-founded PokerStars with his father Isai and built it into the world's biggest online poker company before cashing out in 2014 for £3.3bn.
The 156-page special editionof the SundayTimes Magazine reveals the wealth of the 1,000 richest people in Britain in its 31st annual edition.
Also experiencing a decrease in wealth was Steven Lamprell, down £17m to £302m. Mr Lamprell was the founder of oil and gas services giant Lamprell.
And John Morphet, who lives at Bishopscourt, has experienced a £5m fall in his wealth to £155m, according to the Rich List.
Mr Morphet made his fortune in UK leisure parks.
Only a third of the nine island residents saw their wealth increase.
Second on the island list is Alki David, a member of the Leventis family, who gained the largest increase in wealth with a £400m net gain. The Leventis family merged their Greek bottling business with Coca Cola to create Coca-Cola HBC, the largest bottler in Europe.
Alki David is said tobe looking for premises inEdinburgh to sell his SwissX cannabis oil, saying that 'plant medicine is revolutionary.'
The billionaire is also said to be pursuing exploits in the world of TV and film.
The Rich List notes that Jim Mellon's wealth has increased by £100m to £1.1bn.
Mr Mellon has made his fortune out of property and finance.
Trevor Hemmings, who lives in the north of the island is listed as now being worth £1.025bn, up £25m on last year.
He has a business empire that stretches from pubs to plant hire firms.
His assets include Preston North End FC and he has had three Grand National winners .
Two island residents have experienced no change in their wealth over the last year.
Dan Craddock is said to be worth £500m. He has made his money out of technology and finance.
Internet millionaire Mark Shuttleworth, based in the island, sees his wealth stand still at £500m.
Comments
To leave a comment you need to create an account. |
All comments 0