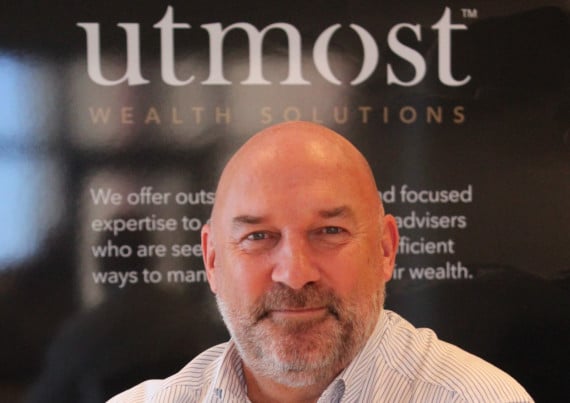 Mike Foy, Utmost Wealth
()
Subscribe newsletter
Subscribe to our email and get updates right in your inbox.
Working Week asks the question: if your business wants to supports the island's environmental targets can carbon offsetting help?
We all understand the principles, and the potential benefits, of carbon off-setting. It means a company compensating for its own carbon output by investing in a carbon reduction project, thus making it 'carbon neutral'.
But how does this work towards supporting the wider goal of the Isle of Man Government, to make the island carbon neutral by 2050?
Does planting a tree on the other side of the world count towards this? The short answer is 'no'.
Answering a question on the subject in Tynwald in June this year, Geoffrey Boot, Minister for Environment, Food and Agriculture referred to the Climate Change Act 2021, saying: 'In this Act "Isle of Man removals", in relation to a greenhouse gas, means removals of that gas from the atmosphere due to land use, sea-bed use land-use change or forestry activities in the Isle of Man...
'Under this definition the use of offsetting schemes outside of the Isle of Man's territory would not be considered 'Isle of Man removals' under the Act. The combustion of gas in the Isle of Man would therefore not be 'carbon neutral' if it was being offset by activities outside the island.'
Utmost Group, parent company of Isle of Man-based Utmost Wealth Solutions, recently announced announce that it has achieved a 'net zero carbon status in its operations', going on to explain: 'Net zero carbon is where the carbon emissions caused by our organisation are balanced out by funding an equivalent amount of carbon savings elsewhere in the world.
'The Group has achieved its net zero carbon status through a Tree Buddying Scheme in partnership with Carbon Footprint Limited.
As part of the project, the Group has arranged to plant a tree for each of its 960 employees.'
Crucially, in terms of supporting the island's net carbon ambitions, 200 of these will be planted in the Isle of Man.
The company's statement went on: 'The Group is working with Carbon Footprint Limited to source locations in the Isle of Man for native trees to be planted in Autumn.
'Utmost Wealth Solutions would love to hear from any local schools that would be willing to help plant the trees at their premises for environmental education.
Mike Foy, Isle of Man chief executive, Utmost Group said: 'We recognise the role that leading local companies have to play in the global climate agenda and the Utmost Group's increased scale and position makes focusing on sustainability even more important to us.
'We are at a pivotal moment for our planet and Utmost Wealth Solutions is committed to take action to support the Government's ambitious carbon emission targets.'
l If you know of any areas on the Isle of Man that would benefit from tree planting, please get in touch with Sophie Barraclough by emailing [email protected]
Comments
To leave a comment you need to create an account. |
All comments 0