Find out about our local history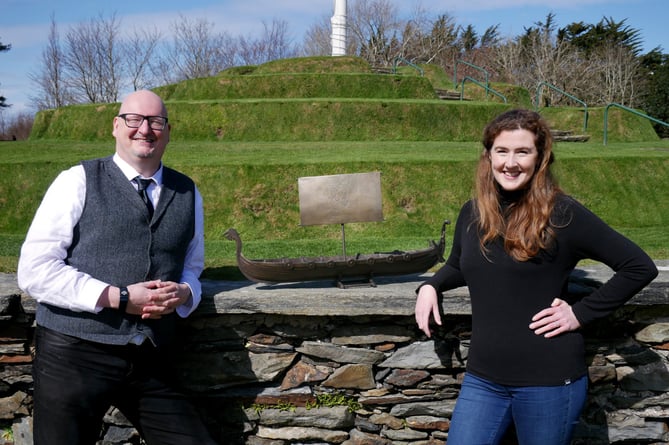 Subscribe newsletter
Subscribe to our email and get updates right in your inbox.
A huge event, dubbed 'Isle of Man History Day' is to be held at the iMusuem this weekend.
A dozen or more local historical societies are gathering to showcase who they are, what they do and what they are up to at the event, which will see the Isle of Man Family History Society open its library doors to the public.
The society rents space from Manx National Heritage in the iMuseum, and the library is open twice a week for members.
It is hoped that by allowing other societies and the general public in to see the 'amazing resources' they have there, it can open up more conversations between groups.
Some of the societies to be represented include Rushen Heritage Trust, Culture Vannin and Manx National Heritage.
MNH is this year celebrating the 100th anniversary of the Manx Museum, and its stall is expected to reflect this historic milestone.
Whilst the event is being hosted by the Family History Society, it is the brainchild of Priscilla Lewthwaite.
Sarah Christian, Family History Society secretary, said: 'Basically it's an opportunity for people who are interested in Manx history to get together and to talk to each other and to tell the public what we're all up to.
'I think that the Isle of Man has an amazing community spirit, and people are doing all sorts of things and we don't really always know what other people are up to.
'There are things going on all the time, so we thought, we'll all get together in the same place at the same time and then we can talk about the work that our different societies do.'
There will be various activities on the day, along with free refreshments.
A genealogist will be there to help attendees trace their family tree or research the history of their house.
There will be many exhibits and photographs, Manx books for sale, both new and second hand, and quizzes for people to get involved in.
Ms Christian added: 'All of the different heritage trusts have all been offered a little stall.
'So they can have their membership forms, any publications they have got, they can do a little display which talks about the activities they have coming up and so on.
'It also gives all of us the chance to chat to each other as well.
'So it's for the public, but it's also for the societies themselves.'
The Isle of Man Family History Society was formed in 1979 to encourage the study of genealogy.
It now has more than 1,200 paying members worldwide, and more than 5,000 people follow its Facebook page.
The group's Facebook page is a treasure trove of people from all over the world who have discovered their own connections to the Isle of Man.
You can find out more about the society, including how to set up your own membership via their website: http://iomfhs.im/
Isle of Man History Day will be held on Saturday, May 21, at the iMuseum, Kingswood Grove, Douglas, from 10am to 4pm.
Everyone is welcome to go along and meet 'lots of people who can tell you about the history of the Isle of Man'.
Comments
To leave a comment you need to create an account. |
All comments 0