The new leisure and community centre in the Strang has reached its latest milestone, with the sports hall floor now installed.
Braddan Commissioners said: 'We're pleased to announce that the latest milestone in The Roundhouse build progress has been achieved.
'The brand new sports hall now has its floors fully installed and is all set to have line markings placed on it for all types of competitive games including badminton, five-a-side football, basketball, netball, volleyball and pickleball.
'Score big with the new electronic scoreboard that comes with the sports hall too.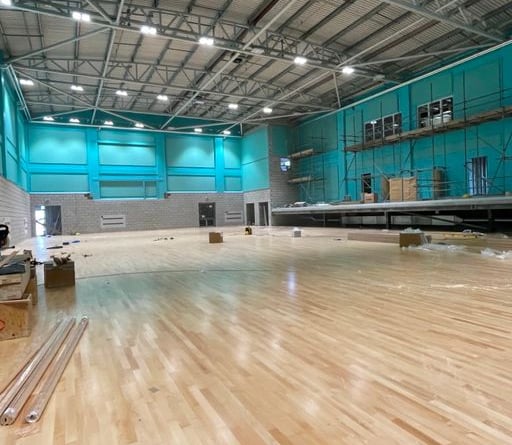 New sports hall at The Roundhouse
(Braddan Commissioners)
'The walls of the sports hall feature acoustic panelling to reduce noise levels and reverberation, making this a true multi-purpose space.
'Not only can you play sports in one of the most state-of-the-art sports facilities, but it will also mean the space can be used for a wide variety of other events such as music concerts, theatre performances, films screenings, and conferences.'
It was announced last week that there would be a delay to the completion of the project which was meant to be finished in August. It is now due to be completed by October with the hold up being blamed on price increases and problems sourcing building materials.
Planning approval has also been granted for access to the centre through Ballaoates Road.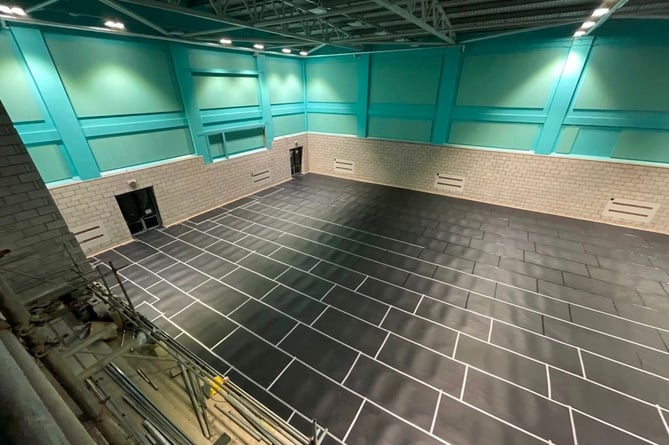 New sports hall at The Roundhouse
(Braddan Commissioners)