A man accused of beating his wife's lover to death told police he had been "fighting for my life" at the time, a court heard yesterday..
Ian Anderson has denied the murder of 60-year-old Neil Roberts at his home on Queen Street in Castletown in 2013.
The BBC reported that Douglas Courthouse heard Mr Anderson told police Mr Roberts had started the fight and he had acted in self-defence.
The 54-year-old told officers he had used what he "felt was reasonable force", the court heard.
The two men had been for a drink in a pub in Port Erin before returning to Mr Anderson's home in Castletown.
Prosecutor Peter Wright KC said Mr Anderson was arrested at 01:17 GMT on 1 December after police were called to his home and found Neil Roberts lying unconscious and covered in blood.
He told officers Mr Roberts had "come into my house and attacked me".
The court heard he had a video call with his son shortly before the fight started and told him his wife did not love him and wanted to leave him for Mr Roberts.
Robert Anderson, who knew about the affair, said he heard Mr Roberts' voice over the call, and asked what he was doing in the house.
His father then asked Mr Roberts to leave, before the phone was dropped and he heard Mr Anderson say "he's just hit me", the court heard.
Mr Anderson, who had a swollen and bruised eye and cut to his head, told paramedics he received the injuries while defending himself.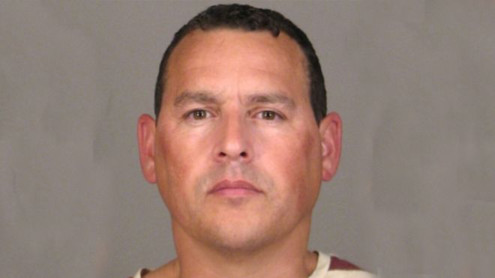 Ian Anderson
The crime scene investigator told the court none of Ian Anderson's blood was found from samples taken in the living room where Mr Roberts died.
The court heard that in a police interview days after the incident in 2013 Mr Anderson said that he could not remember parts of the evening.
He told officers he had told Mr Roberts and his wife to leave and "be together", after which the older man became agitated and attacked him with punches on three occasions.
Mr Anderson had said he had hit Mr Roberts to protect himself and had used "what I felt was reasonable force".
The court heard Mr Anderson said he was not angry or jealous of Mr Roberts because of the affair, and had told police the pair were "really good friends".