Minister under fire for lack of action on cannabis
Thursday 24th October 2019 4:40 am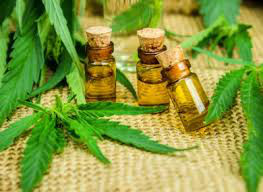 Subscribe newsletter
Subscribe to our email and get updates right in your inbox.
MHKS have hit out at further delay in government action to introduce rules to allow the licensed cultivation and export of medicinal cannabis.
Earlier in the year, Health Minister David Ashford successfully toned down a Tynwald motion that would have called upon him to produce the rules by. He bought more time by promising an update in October.
But when he gave that update last week, campaigners were unimpressed that things had not moved on much further. The minister said he did not want to rush into anything that could cause problems further down the line.
More time was needed to consult medical professionals who could be involved in prescribing medicinal cannabis, he said.
A 'slightly disappointed' Dr Alex Allinson (Ramsey) who has led the moves for licensed cultivation and export of medicinal cannabis, said no one could accuse the government of rushing.
He added: 'What the original motion was about was the cultivation, the licensing regime to actually allow people on the Isle of Man to do exactly the same as people in the United Kingdom have been doing for over a decade, which is to apply for a licence to grow medicinal cannabis and also grow industrial hemp to actually provide the foundation for an industry there that could then expand, mature, develop and hopefully help with the economic side of our country.'
Lawrie Hooper (LibVan, Ramsey) said the minister was mixing up issues involved in production and prescription.
'The world's largest exporter of cannabis for medicinal and scientific purposes is the UK,' he said. 'I am sure the minister himself is aware of this. If their regulations work and have worked to make them the world's largest exporter, surely those regulations should work for the Isle of Man?'
Mr Ashford said the UK regulations already extended to the island but added: 'In order for a licence to be issued we need to actually set up a regulatory body that can actually issue those licences and police those licences.'
He said he believed regulation would sit better with the Department for Enterprise rather than DHSC and that talks had already begun. Dr Allinson tried to pin Mr Ashford down to a timeline for the regulatory system, but the minister's response was: 'As soon as it can be properly designed.'
The minister later clarified that new regulations would be needed to allow the export of medicinal cannabis.
Mr Ashford admitted a round-table discussion of numerous government departments and relevant agencies, to be chaired by Chief Minister Howard Quayle, which was due to take place on September 18, was postponed due to a visit by Parliamentary Undersecretary of State for Brexit, James Duddridge. It had yet to be rearranged.
The push to allow cannabis to be produced and cultivated in the island follows a public consultation that found 95% in favour of such a move.
The same consultation found 55% supported offering quality assured medicinal cannabis through accredited dispensaries, while 62% were in favour of restricting access to medicinal cannabis to those over-18, except in clearly defined exceptions.
The government has already been approached by companies interested in the possibility of licensed production in the island.
Comments
To leave a comment you need to create an account. |
All comments 0