FSA chief's doubts over Moneyval returning this year
Thursday 7th January 2021 5:11 am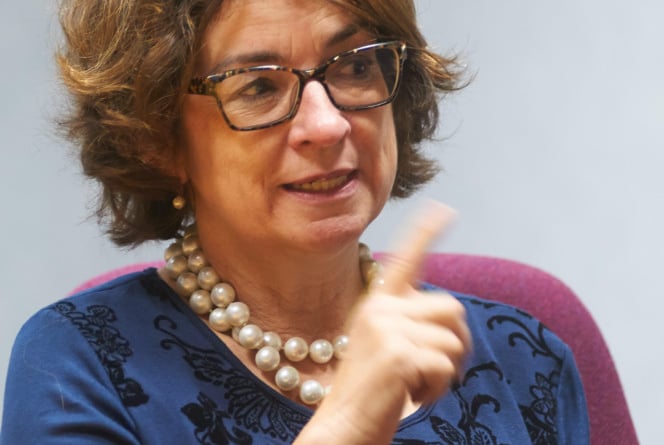 Karen Badgerow
Subscribe newsletter
Subscribe to our email and get updates right in your inbox.
The boss of the Financial Services Authority has cast doubts on whether an anti money laundering body will be travelling to the island this year to conduct a follow-up review.
Chief executive Karen Badgerow said she had expected officials from Moneyval to travel to the island because we are in a state of 'enhanced follow-up'.
But she told Business News that increasingly it looks as if this would be unlikely to take place because of the Covid crisis.
Moneyval, a Council of Europe body, published a report in the autumn highlighting progress made by the Isle of Man over implementing anti-money laundering and terrorist financing measures.
Mrs Badgerow said the island is not alone in being in a state of 'enhanced follow-up' along with other jurisdictions.
She told Business News that the 'typical protocol' would be for Moneyval to come back and do a follow up review.
'But the reality with Covid and with the number of jurisdictions in enhanced follow up, it's looking impossible.'
She said FATF (Financial Action Task Torce) a body that oversees the work of Moneyval, has undertaken a strategic review of the way forward recognising that Covid has added 'additional complexity' over reviews in jurisdictions.
Mrs Badgrow said: 'It is a time of reflection for many and Covid has accelerated that reflection over assessments going forward.'
She anticipated there would be an issue over whether reviews should take place on-site in some places and off-site in others and stressed the importance of a 'level playing field'.
Mrs Badgerow admitted it has been a 'long hard road since the 2016 review by Moneyval' and subsequent reports.
But she added: 'There has been great progress.
'We are almost all the way to getting signed up on all of our areas of compliance.'
She explained that out of 40 Moneyval recommendations on meeting international standards there was only one technical issue remaining where the FSA has a 'fundamental disagreement'.
Mrs Badgerow plans to leave the island later this year after six years in the hot seat, as reported in Business News last month.
She stressed the FSA was keen to 'fight the fight for (the financial) industry.
She said: 'If we think something is amiss with a code and it does not make a sense in its application to a certain sector we will make that case.
'We should have had a review (with Moneyval) scheduled for 2021 as a jurisdiction, it's not going to happen because they are so backlogged.
'So we don't know if we will have a follow-up review. We have done all we can but it's not about checking boxes here, the work we have done here has been all about protecting the island from financial crime. That work is work we continue and we have good infrastructure now of data and intelligence sharing.
Recently a government report highlighted that, by adopting the recommendations made by Moneyval, the Isle of Man has succeeded in making significant progress, underpinned by substantial Government investment into financial intelligence, asset recovery and financial crime investigation.
Meanwhile Mrs Badgerow said people are very proud to be Manx and to be part of the Isle of Man.
'Part of being proud is making sure we have a jurisdiction that is well respected and regarded internationally. And I think it is.
'That work is really important .
'We are trying to uphold the good reputation and the good business.
'In the main by far the large majority of businesses do great business and just want to make sure that we don't taint the good business with the bad.'
By having good respected frameworks is to the betterment of all. Every jurisdiction has a vulnerability to financial crime. It is not unique to the Isle of Man.
'When Moneyval did their fifth round reviews which included effectiveness, over 80% of jurisdictions were in follow up.
'So it tells you that globally this is not just an Isle of Man, Jersey, Guernsey or Gibraltar problem.
'This is a global problem.'