Third Louis Group director disqualified
Sunday 4th March 2018 6:49 am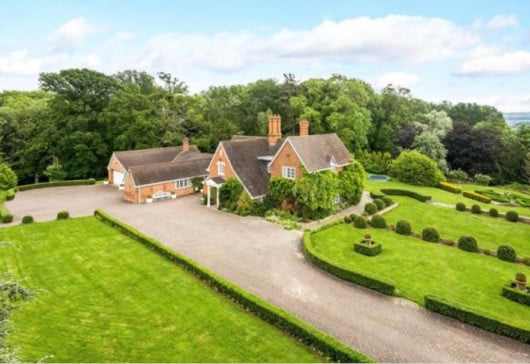 Welcombe Manor, former home of Dr Alan Louis
Subscribe newsletter
Subscribe to our email and get updates right in your inbox.
A third director of the collapsed Louis Group IoM has given a voluntary undertaking of disqualification.
Andrew Rouse's undertaking to the Financial Services Authority follows that of Lynn Keig and Rousseau Moss, a pastor at the Living Hope church in Port St Mary.
Mr Rouse, 41, of Reayrt Ny Chrink, Crosby, is disqualified from acting as a company director for a period of five years.
High court proceedings are continuing against four other Louis Group directors, which could result in their disqualification.
They are Louis Group chief executive officer Dr Alan Louis together with John McCauley, Dirk Frederik Mudge and Lukas Nakos. A case management hearing was scheduled for last Friday.
Mr Rouse is a team leader at the Living Hope church in Douglas as is Mr Nakos.
In his undertaking, he insists that any shortcoming or errors of judgement on his part were 'innocent mistakes' and none of his actions had been 'designed to conceal or misrepresent any information or circumvent any laws'.
He said he had received no benefits, financial or otherwise, from the transactions or activities cited by the FSA. Mr Rouse said he, like many others, suffered financial loss as an investor in Louis Group.
'I believe I acted in good faith throughout,' he said, adding he had tendered his resignation after a relatively short time in office at Louis Group Structured Fund and Louis Group Structured Capital, when matters he raised were not sufficiently or satisfactorily answered.
Louis Group IoM was wound up by the high court in 2013. Liquidators stated there was a 'taint of illegality' across the vast majority of its business in the Isle of Man.
They concluded there had been a substantial loss of investor capital running into tens of millions of pounds with most of the group's island-based entities being insolvent.
They found 'highly improper' activity with investor funds, a culture of fear and intimidation, misleading promises of high returns and low risk, unlicensed deposit taking, inter-mingled funds and poor accounting records.
There was evidence of substantial sums paid to Dr Louis and his trusts from money sourced from investors and accounted for as debts.
Investors were attracted by the Louis family's self-projected religious values and representations of low risk investment.
Around a quarter of the 700 or so investors were from the Isle of Man, the remainder mainly being from South Africa and the UK.
The largest investor put in around £5m, but the vast majority invested between £10,000 and £30,000.
Dr Louis's palatial six-bedroom home in Stratford-on-Avon has been put up for sale for £2.52m after the FSA was granted possession in order to recover its costs arising from the liquidation.
Deemster Doyle ruled in 2013 that Dr Louis must shoulder the financial responsibility for his 'misconceived, misguided and self-interested' opposition to the winding up.
The FSA's costs were put at £154,879 plus interest.
Possession of Dr Louis's Welcombe Manor home was granted by order of District Judge Lightman sitting at the County Court at Central London in November 2016.
Dr Louis has always denied wrongdoing and claimed he has been unjustly persecuted.
The Louis Group IoM collapse is being investigated by the island's financial crime unit.