Alfred Cannan has apologised for the Summerland fire, in a statement made to Tynwald.
It comes a week before the 50th anniversary since the fire.
The Chief Minister said: 'In little over a week the Isle of Man will be remembering its worst peacetime tragedy and loss of life.
'On August 2 we will remember the 50 people who lost their lives as fire ravaged the Summerland complex, hosting thousands of visitors looking forward to an evening of family entertainment.
'Also Mr President, in the forefront of our minds will be those who survived the tragedy and those who were bereaved; both groups left carrying a lifetime's burden of hurt and suffering.'
'I have heard, first-hand, how those affected endure ongoing physical and mental pain caused by the events of that night. I am aware that feelings of loss and anger caused by what happened half a century ago often do not fade or diminish as the years pass.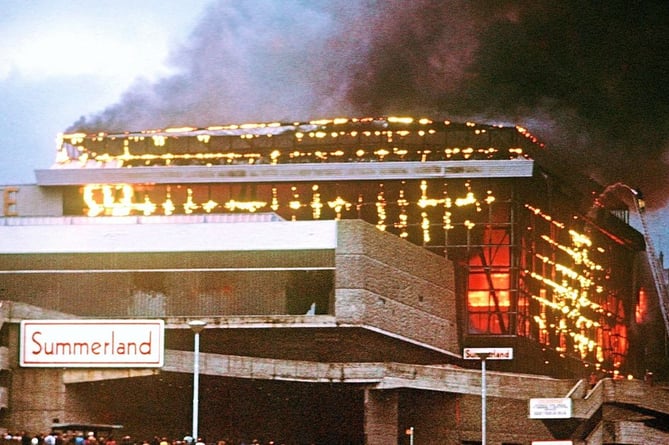 Summerland fire
'The images of the inferno are not something one can easily forget. They are part of our national consciousness. They are deeply ingrained in our culture, our community, and it is vital that we acknowledge and remember that.'
He said that it is clear that there were failures found which were identified in a commission into the Summerland fire.
'The Commission of Inquiry into the fire identified the two most important causes: a "delayed, unorganised and difficult evacuation" from the building; and faults in its design and construction, in particular the use of materials that could not prevent the spread of the fire.
'It is clear Mr President that there were inadequacies, failings and lapses identified by the Commission, and that had matters been addressed differently, some of the loss of life at Summerland may have been prevented.
He said: 'I am sorry. Sorry for the pain and suffering felt by everyone affected by the fire and sorry for the failings that could have prevented such a tragedy.'
He added that it is his genuine hope that this apology that he has offered today helps to restore trust and build more positive relationships for the future.