Confrontation with bouncer leads to criminal conviction
Saturday 30th July 2022 5:39 am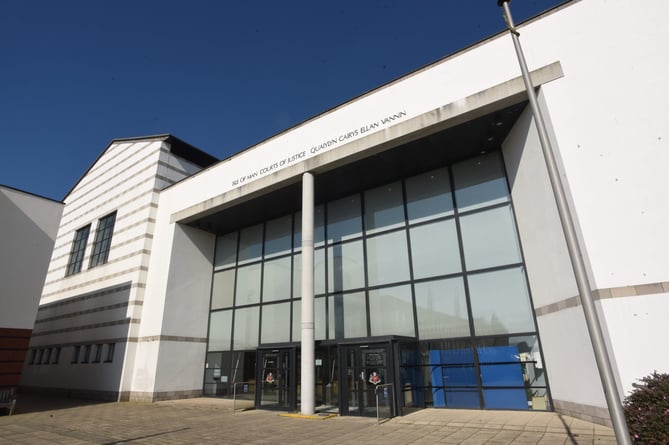 Exterior view of the Isle of Man Courthouse in Douglas -
(Isle of Man Newspapers )
Subscribe newsletter
Subscribe to our email and get updates right in your inbox.
A pub-goer has been fined £400 for being drunk and disorderly after a row at a Douglas bar.
Matthew Ian Gaynor admitted the offence and was also ordered to pay £125 prosecution costs by High Bailiff Jayne Hughes.
A charge of common assault, which the 38-year-old had previously denied, was dismissed after the Crown offered no evidence.
Prosecuting advocate Barry Swain told the court that Gaynor was at the Front Porch bar in Duke Street on May 1.
The door supervisor at the pub said that Gaynor was behaving suspiciously and strangely, making a number of trips to the toilet.
He was subsequently asked to submit to a search and did so, with nothing being found on him.
However, he was then said to have been acting aggressively so he was told he was not going to be permitted entry into the pub again.
CCTV footage was said to have shown him pointing his finger and becoming irate, with his partner getting between him and the bouncer.
Gaynor was said to have swore and told the security man: 'I'll kill you.'
Police were called and he was arrested but told police: 'I've done nothing.'
Defence advocate Kate Alexander said that the prosecution facts were accepted and that Gaynor, who lives at Sumark Walk, Anagh Coar, had been on a night out with his girlfriend.
Ms Alexander said that Gaynor said that he had not been out drinking for some time, which was why he was making frequent trips to the toilet, rather than it being anything suspicious.
He said that he had felt aggrieved that the bouncer thought that he might be doing drugs and was then asked to leave the premises.
Ms Alexander said that he accepted that security staff were entitled to ask you to leave without giving a reason.
The advocate asked for credit to be given for her client's guilty plea.
Gaynor's last conviction was in 2020 for property damage after he broke a window at Pizza Hut and was fined £300.
High Bailiff Mrs Hughes ordered Gaynor to pay the latest fine and costs at a rate of £100 per month.