Louis Group case comes to a close
Friday 9th November 2018 10:22 am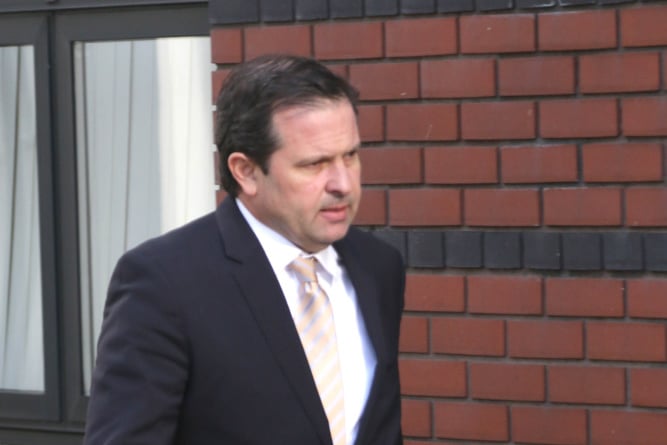 Louis Group IOM disqualification hearing Douglas Courthouse.Dr Alan Louis.
Subscribe newsletter
Subscribe to our email and get updates right in your inbox.
Closing submissions in the Louis Group IoM disqualification hearing are due to be heard.
Former Louis Group directors Lukas Nakos and John McCauley and group chief executive officer Dr Alan Louis are facing being banned from acting as company directors, in proceedings brought by the island's financial regulator.
The high court ordered Louis Group IoM to be wound up in 2013. Liquidators stated there was a 'taint of illegality' across the vast majority of its business in the Isle of Man.
They concluded there had been a substantial loss of investor capital running into tens of millions of pounds with most of the group's island-based entities being insolvent.
Four former directors have given voluntary undertakings of disqualification to the Financial Services Authority.
At the start of proceedings at Douglas courthouse against Dr Louis, Mc McCauley and Mr Nakos, Deemster Rosen QC described events surrounding Louis Group IoM as a 'debacle'.
On December 14, Charles Davies, for the FSA, will give his closing submission. Dr Louis, Mr McCauley and Alan Gough, representing Mr Nakos, will then give their closing statements. The Deemster is expected to give a deferred judgment.
Mr Davies told the court that the Louis Group companies could be viewed as a solar system, with BVI-incorporated Louis Group SP Investments (LGSP) at its centre.
A myriad of island-registered property holding companies were set up in which investors were invited to become shareholders.
The role of another company in the group, Louis Group Structured Capital, was to take loans. In fact almost all the invested money simply went to LGSP, which was potentially insolvent from the very first, the FSA claims.
Mr Davies said the funds that came into LGSP were paid out in 'all sorts of different directions' and it wasn't clear in many cases where it went - some went to the Louis Family Foundation and something like £8m went to Dr Louis.
The court heard that £25m had been directly invested in LGSP, of which the deficit was about 80%. In total the losses to investors have been calculated by the FSA as topping £50m, although that figure is disputed by Dr Louis.
The FSA alleges offer documentation for investors wasn't complied with, transactions were not documented contemporaneously, there was a lack of security and there was no advance board approval.
Dr Louis' controlling influence over all the companies was another element, the FSA says.
But Dr Louis says he was never a director of the island-based entities. He says he has been portrayed as a 'monster'.