Offender was found asleep in the middle of the road
Tuesday 26th July 2022 8:59 am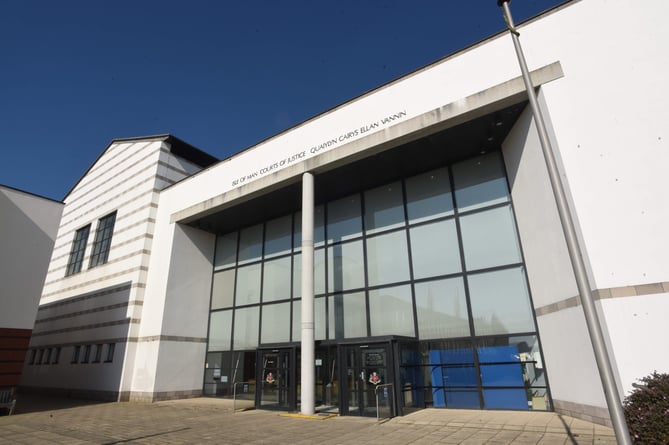 Exterior view of the Isle of Man Courthouse in Douglas -
(Isle of Man Newspapers )
Subscribe newsletter
Subscribe to our email and get updates right in your inbox.
A 41-year-old offender has been fined £200 for being drunk in a public place.
David Samuel Anderson admitted the offence and was also handed a three-month licensing ban by Deputy High Bailiff James Brooks.
Prosecuting advocate Hazel Carroon told the court that a member of the public had called police on July 10 at 5pm reporting Anderson asleep in the middle of the road in Castle Street in Castletown.
When officers arrived, Anderson had moved, but he was also said to have moved some temporary road signs.
He was found at Costa Coffee and was described as slurring his words and unable to hold a conversation.
Police gave him multiple opportunities to leave the area but he was said to have become aggressive and swore at them.
He was also said to have threatened to smash an officer in the face and was subsequently arrested.
In court, he pleaded guilty to the offence.
However, Anderson, which lives on Eyreton Road, Crosby, opted to represent himself in court, declining the use of a duty advocate, and claimed that 80 per cent of the prosecution facts were wrong, but said that he did not want to argue, as he wanted to get things over with.
Deputy High Bailiff Mr Brooks told him: 'Whatever did happen, you accept you were drunk in a public place.'
He was also ordered to pay £125 prosecution costs which he will pay, along with the fine, at a rate of £50 per week.