We should include atheism in RE lessons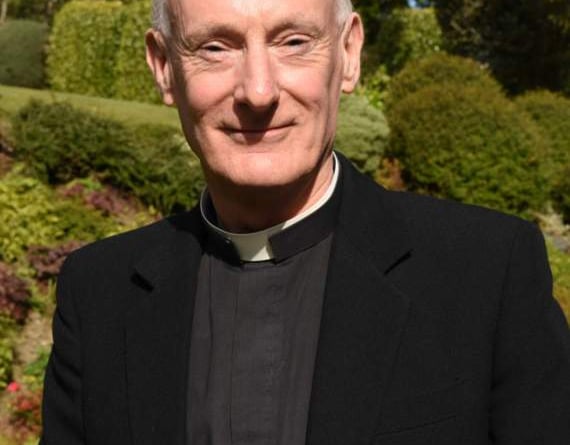 Bishop Peter Eagles
Subscribe newsletter
Subscribe to our email and get updates right in your inbox.
Religious Education should be expanded to cover atheism and humanism, says believers and MHKs.
The island's Religious Education Advisory Committee is being encouraged to review the work of the Commission on Religious Education in England, which recommends changing RE to 'religious education and world views'.
This would include learning about other beliefs, such as atheism and humanism.
Bishop Peter Eagles, chairman of the REAC, said the committee currently consists 'predominantly of Humanists and Christians' and has teachers of RE from primary and secondary schools.
He said: 'We don't have anyone from the Islamic, Hindu, Sikh or Jewish communities. We would welcome any denomination of any belief.'
The committee, he said, has no significant concerns on CoRE's recommendations and shares its view that there should be a broader syllabus which entails different religions and views to help students understand their society.
'What is the purpose of religious education? To enable us to understand the world in which we live, approach ethical and moral decision making and engage with the concept of faith and belief -of which we may take on ourselves or not,' he said.
'Atheism, humanism or Christianity - they're all systems of belief or non-belief. They're all different ways of looking at the world.
'Start with understanding our Western society which we're raised in and grow in and then begin to look more widely at what may culturally be different.'
Dr Alex Allinson, MHK for Ramsey, posed a question about expanding religious education at Tynwald last month.
He told the Examiner and Independent: 'In an age of rising intolerance I believe we have a duty to teach our children about a range of world views including religious and secular.
'An understanding of the principals behind the Christian, Islamic and Jewish faiths is essential to both understand world politics and counter discrimination.
'An understanding of other faiths such as Buddhism, Sikhism, Hinduism and beliefs such as Humanism and Atheism allow a full appreciation of other people's viewpoints and foster an appreciation of the inclusive society we have on the Isle of Man.
'This teaching needs to be valued as one of the building blocks of citizenship and taught by adequately trained and resourced teachers.'
Daphne Caine, Garff MHK, has previously shared her thoughts in favour of incorporating more faiths and views into RE lessons when she acted as Children's Champion from 2016 to 2018.
The mother of two children - one in primary and one in secondary education - believes schools should be 'released from the legal obligation to follow a mainly Christian faith-based religious education and explore morals and ethics from a wider perspective'.
She said: 'I am very supportive of the commission's recommendations to teach "religion and world views"
'A rounded religious education to my mind is enabling young people to gain a basic understanding and appreciation of all the major faiths and beliefs such as humanism, secularism, atheism and agnosticism, without promoting any one in particular.
'When you look at the problems in the world today with rising extremism, anti-Semitism and Islamophobia, a broad religious education would better support young people as world citizens, appreciative of diversity and understanding and respectful to those of other faiths or none.
'Building broadminded, well informed people of the future will hopefully make for a more cohesive community. That's what I would like for my children.'
She hopes the matter will be addressed with the new Education Bill which is said to come forward next year.
A representative of the island's Jewish community and former MHK, Leonard Singer, thinks the right way for schoolchildren to learn about these different views is to hear it from people who hold and exercise these beliefs.
'I am not sure that the correct word is "taught", as this is the responsibility of religious leaders.
'Teachers are not qualified to teach religions in detail so I would say that different religious beliefs should be "explored" in the RE lessons in two stages,' he said.
'Firstly, for primary age children, to explain that there are different religions, that people should be free to practise their religion and there is no single correct way to worship, that all people can know either with or without religion what is right and what is wrong in the way they conduct their lives.
'This naturally includes children who grow up in homes where there are no religious beliefs.
'I do believe that it would be right to invite representatives of the different religions, atheists and humanists to the schools in our multicultural society to outline to the young pupils the principles of their religion or non religion and their celebrations.
'In this context it is unhelpful for parents to withdraw their children from what is learning about other peoples views and diversity in our society.
'Secondly, at secondary school level, maybe at the age of 11 to 13, discussions with and questions to representatives of religious and non religious organisations would bring a greater understanding of why we should "embrace shared beliefs whilst celebrating our differences".
'Teaching about the Holocaust and many genocides should be compulsory as only by understanding history prevents it repeating itself.
'As one of the organisers of our annual National Holocaust Service, I would like to see schools encourage students to attend to hear about experiences of peoples who have been the subject of extermination just because of their religion, colour, creed.
'This is happening today, examples being the Yazidis in the Middle East, the Muslims of Myanmar and the Christians in Pakistan and Nigeria. The National Holocaust Service is on January 27, 2019 at St Mary's Church, Hill Street, Douglas at 3pm.
'The Isle of Man has a very small Jewish community and whilst the number of antisemitic incidents experienced by the 250,000 Jewish population in the UK has dramatically increased in the last year, I have never experienced either in my private or public life, apart from the odd anonymous letter, antisemitism in our island community in the 30 years I have lived here.'
According to The British Social Attitudes survey, 52% of people said they had no religion in 2017. This was compared with the 41% in 2002. In 2016, 53% said they had no religious affiliation.
While this does not relate specifically to the Isle of Man, it seems unlikely that attitudes here will be radically different from those in the UK.
The figure of those who identified with Roman Catholic church was at 8%, those who identified with other Christian denominations was at 10% and non-Christian faiths was at 8%.
It was recently reported in UK headlines that attendance at Church of England's Sunday services are showing a downward trend.
There were 18,000 fewer people attending the services than in 2016.
However, Christmas services have increased in popularity with 2017 having the highest record in a decade at 2.68 million. In 2016 the figure was at 2.6 million.
Dr Alex Allinson (Ramsey MHK)
Comments
To leave a comment you need to create an account. |
All comments 0