The last date for discounted entries to this year's Parish Walk is Friday, March 31.
From April 1, the entry fee will increase from £40 to £50 and will remain at this price until the final closing date for entries on May 7.
More than 740 walkers have already registered to take part in this year's event which takes place on Saturday, June 24, starting at 8am from the NSC.
As in 2022, entrants have the option to forego the traditional Parish Walk T-shirt in lieu of a donation of £5 to the Isle of Man Woodland Trust.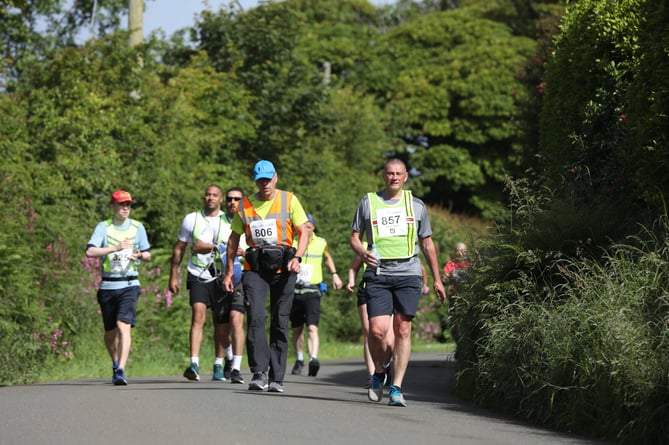 Walkers taking part in the Manx Telecom Parish Walk 2022 at the top of the Clannagh Road. Photo by Callum Staley (CJS Photography)
(Cjs Photography)
More than £1,300 was donated to the Isle of Man Woodland Trust last year through this initiative and walkers this year are also being given the option of accepting the T-shirt and making a separate donation towards the trust's work in planting trees around the island.
The race organisers say they will try to minimise the impact of the event on the local environment and, working with sustainability partners IFGL, it is hoped their ambition of a zero single use plastic can be achieved in 2023.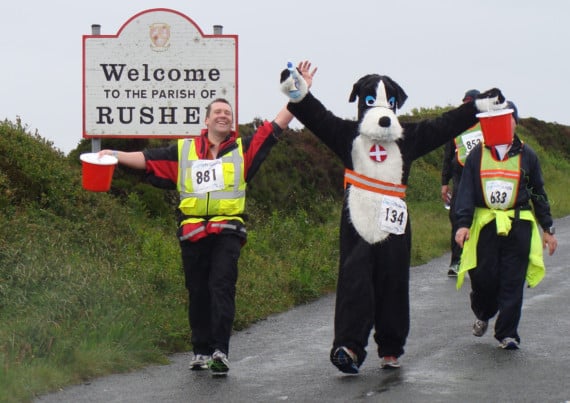 Jim Macgregor dressed as Manxie the Dog at the 2012 parish Walk
This will also be supported by Mannmade Group who will once again be providing reusable cups which can be easily carried by competitors and filled at the water stations en route.
Every year, walkers in the event raise huge sums of money for many different charities and good causes of their own choice. In recognition of the help they have received in the past, Hospice, Manx Heart Foundation and the Roy Castle Lung Foundation will all be providing volunteers for the feed stations and marshalling this year.
Gary Lamb, the chief executive of Manx Telecom, which sponsors the event, said: 'The Manx Telecom Parish Walk is a highlight in both the Island's sporting and social calendars and it is a joy to see how the event benefits so many people in the Isle of Man, whether that's participants, supporters or the community in general.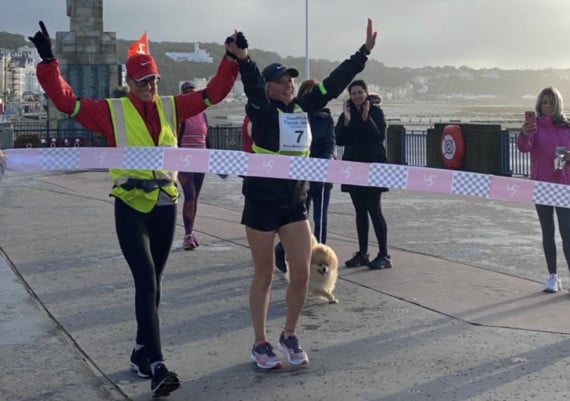 Anne-Marie Clucas crosses the finish line of her unofficial Parish Walk on Douglas Promenade
'As we look forward to longer nights and brighter days, notwithstanding the recent snowy weather, I'm sure many entrants will be stepping up their training and we wish everyone well in their preparations for June.
'We encourage everyone who has not yet registered to take advantage of the discounted rate and get their entries in before the end of March."
All entries must be made online here where you can also find more information about the event as well as hints and tips from previous winners.