Famous actor Channing Tatum is one of the stars who has been attracted to the island for this year's TT.
Known for his roles in 21 Jump Street and Magic Mike, he recently told Forbes that for one of his next projects he was 'playing around with an Isle of Man story'.
He said: 'It's a motorcycle race in the Isle of Man in the Irish Sea.'
The actor met TT racer Nathan Harrison, who said: 'Great to see such high profile actors on our little island enjoying best road race in the world.'
Television presenter Chris Harris as also made the journey to the Isle of Man for the racing.
The Top Gear presenter told Isle of Man TT Races: 'I'm trying to process it all really. Last night was the first time I've ever seen a bike pass me flat out over 70mph, just after Ago's Leap.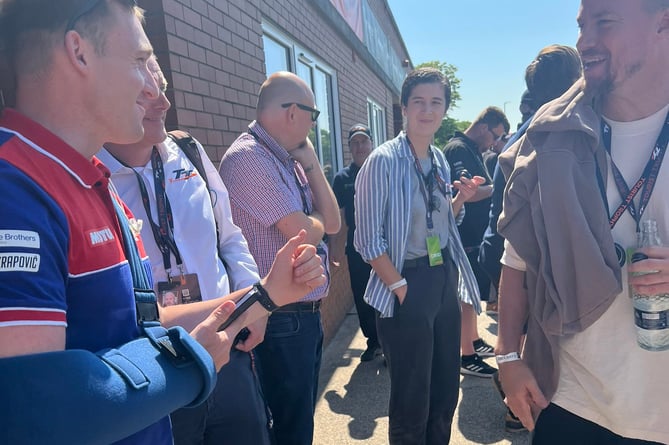 Nathan Harrison and Channing Tatum
'That was difficult to process.
'I just can't believe the level of bravery and skill. It doesn't translate to television.
'On TV it looks mega but the idea of the gradient and just what they're doing, I don't have the words.
'I'm a wordsmith lost for words.'