Songs to inspire hope
Monday 21st November 2022 10:47 am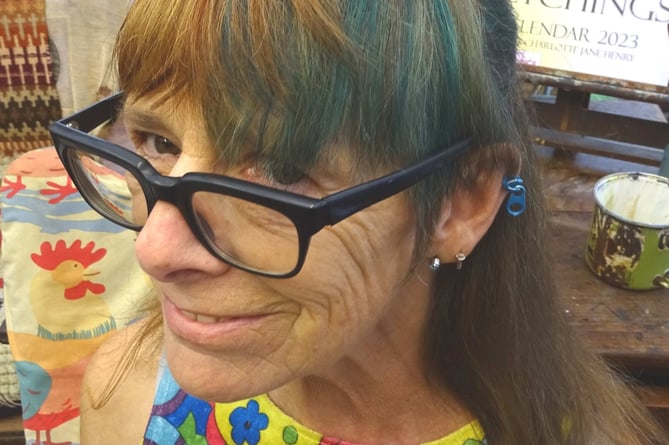 Subscribe newsletter
Subscribe to our email and get updates right in your inbox.
Charlotte Jane Henry was born in the island 61 years ago, with Manx ancestry dating back to the 1700s. Her late father, Rev Leslie Henry, was a Methodist minister and therefore teetotal. Charlotte 'discovered alcohol's escapism qualities' following college, where she studied fine art. She has since become a facilitator at SMART meetings, helping herself and others with addictive behaviours. Charlotte has been a freelance artist for 40 years. She produced a Manx Etchings Calendar 2023, sponsored by the Isle of Man Arts Council and has an exhibition at Studio 42, Port St Mary, which is open until December. Contact her on Facebook at 'Charlotte Jane Henry Artwork'.
1. Losing my Religion by REM.
I first heard this while struggling to stop my binge drinking of alcohol.
Its title translates as 'desperation and frustration', as heard in the passionate lyrics: 'That's me in the corner, that's me in the spotlight...and I don't know if I can do it.'
2. The flower That Shattered The Stone by John Denver
To me, this represents my growth.
I have thrived in difficult situations, much like a seed growing from a small crack in a rock to become a tree.
3. Any Dream Will Do from Joseph and the amazing Technicolour Dreamcoat
I learned this at primary school. I chose no pain relief during the birth of my two boys, Quentin and Cedric. Instead I had music playing. Both were delivered during this song, almost three years apart!
The show was, coincidently, on at the Gaiety Theatre when they were born and we took them as babies to see it. This is their song.
4. Perhaps Love by John Denver and Placido Domingo
Reminds me of my family, mostly my amazing husband Shane. We continue to be in love after 35 years and he is my rock.
5. Heaven Can Wait by Meatloaf
I sat on his knee after he performed on the island, many TT years ago. Its lyrics remind me to make the most of every moment in life.
6. Spaceman and Human by The Killers
Both remind me how close I've brushed with death through narrowly surviving breast cancer 14 years ago and binge drinking alcohol.
I find these songs hopeful not distressing, taking comfort in listening to them with a strong sense of survival.
7. On the Edge by Quentin Lucas (aka DJ Jumbled)
Powerfully perceived, evocative and deeply personal to him. I identify with its discordant mood, most of his work is more upbeat. His younger brother, Cedric Heywood, is also a gifted musician. I am extremely proud of them both
8: 'Charlotte Sometimes' by The Cure
Enigmatic. That's me, sometimes Charlotte and other times a nightmare. Hear the lyrics: 'Sometimes I'm dreaming' and 'Charlotte sometimes builds a wall around herself'.
Yet there is a way through that wall I build; there is a door and I can choose to open it.
9. Duet from the Pearl Fishers
It's sung by various opera baritone and bass performers. Simply beautiful.
10. Irree ny Greiney (Manx for sunrise) by Barrule
This was written by Bob Carswell, who interviewed me for his Manx Radio programme Shiaght Laa. With kind permission, I used this as a soundtrack to one of my film shorts, I create, featuring my etching methods. This is from 'Eyeing the Exit', with a silhouetted figure standing at the bright entrance of Fenella Cave. Hope in a dark place.
Comments
To leave a comment you need to create an account. |
All comments 0