Strong grassroots: Culture is more accessible than ever
Monday 21st November 2022 5:49 am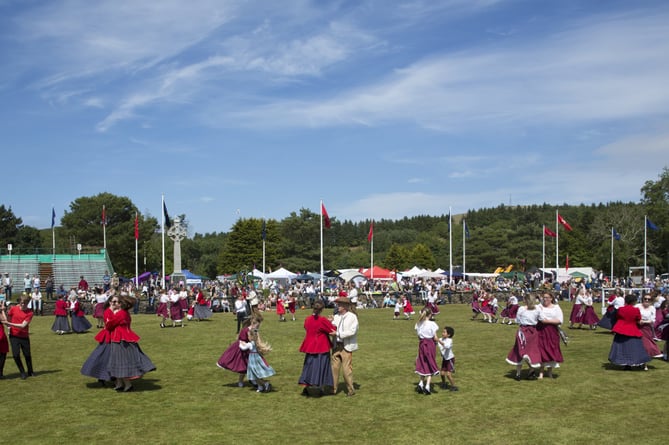 The Grand Manx Dance on Tynwald DayPhoto: Jiri Podobsky
()
Subscribe newsletter
Subscribe to our email and get updates right in your inbox.
Each month, Breesha Maddrell, director of Culture Vannin, looks at the journey of Manx culture and its importance to our sense of identity and belonging.
Manx culture wouldn't exist without strong grassroots, I can say that without any hesitation or doubt, and from personal experience.
I have been involved in grassroots activity as a musician, Manx speaker and festival organiser for many decades now.
It's helped me find lots of ways to connect with the Isle of Man and it's been a great way to meet many amazing and talented people, both here and around the world.
One definition of grassroots is 'the very foundation or source'.
When we talk about grassroots in culture, we mean the things people 'do themselves' rather than have organised for them.
For Manx culture, that's everything from researching and writing talks or books about Manx history, folklore, and archaeology, to the Manx language, music and dance, and more besides.
When we considered how best to celebrate 40 years of the Manx Heritage Foundation and Culture Vannin, we knew that it would be important to recognise those grassroots as the very reason the organisation came into being.
If people hadn't been excited about Manx culture, about practising and performing and enjoying it, Sheila Tarr would have had no reason to put a petition to Tynwald.
Everything we do is a partnership with the community – without the grassroots, there would be no Culture Vannin.
It's only right that what we have done over four decades has adapted and changed in response to the needs of the cultural community – for many years we focused on publishing books, but were able partly to take a step back as the Manx book scene strengthened.
At one time, we helped extensively with research into Manx Studies so that we could all understand more about this island.
At other times, we've put the focus on materials for schools, on producing short films, on recording CDs.
Nowadays, we have three dedicated development officers who support Manx music and dance, Manx language, and online and educational resources.
Their focus is on partnering with the community, on supporting and facilitating projects and ideas.
There's so much that needs to be done for Manx culture that they couldn't hope to deliver it all themselves, and they would be the first to acknowledge the breadth and depth of talent in our cultural communities.
Our grants support grassroots community initiatives and ideas, and ensure that we help what is a very broad definition of Manx culture.
You can find out more online at www.culturevannin.
im
You can imagine my frustration when people suggest that things aren't what they used to be – of course they're not!
Life is about change, it's about that delicious tension between innovation and conservatism, it's about what we keep, what we adopt, what we create, and how we mix those influences together. And Manx culture is no different.
That doesn't mean that the grassroots have disappeared, in fact today they occupy more spaces than they ever did.
Becoming part of the story that is Manx culture is more accessible now than it ever has been.
Comments
To leave a comment you need to create an account. |
All comments 0