A former chief minister claims Castletown Commissioners' decision to demolish the old fire station will put a burden on the ratepayers.
The local authority says people had lodged expressions of interest in the building but still want to demolish it, subject to planning.
If it's granted the commissioners has confirmed the 'immediate function' of the site will be short term parking spaces for both cars and visiting coaches.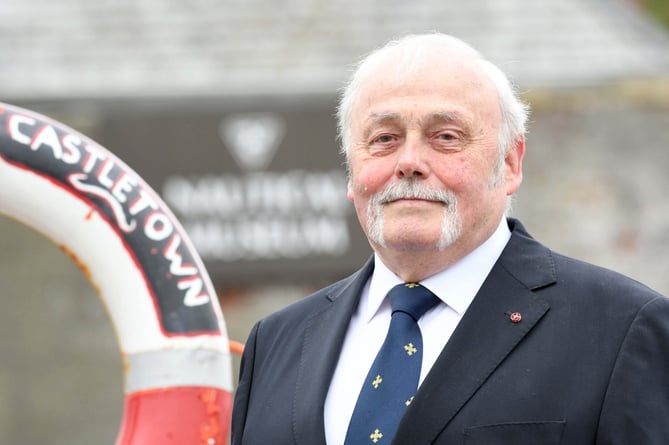 Former chief minister and Castletown resident Tony Brown -
(Isle of Man Newspapers)
But Tony Brown, who was the town's MHK from 1981 to 2011 and the island's chief minister from 2006 to 2011, says it's an asset to the town and should be kept.
He said: 'I'm very concerned about the statement that's been made by the commissioners, where they've actually made a statement that they are now going for planning permission to demolish the former fire station that's in the centre of Castletown.
'They indicate that they want to demolish it and make it into a temporary car park stroke coach park for the town.
'Castletown, sadly, has a history of this happening with commissioners over decades, where they bought areas, pull them down and then do nothing with them for a substantial bit of time.
'But very importantly, I don't understand the logic of why they want to demolish an asset to the town.
'It has costs the rate payers over £200,000 to buy the fire station a few years ago.
'That means there's a debt on the town for about 20 years I suspect, in borrowings.
'And the town has not got much income.
'Its rate-borne income is actually quite small, so when your rates go up by a penny, that will get Castletown just over £2,000 of income in.
'When you look at that and say here's a building that was worth in excess of £200,000 a few years ago, there's a borrowing on it for a substantial period of time.
'The ratepayers are funding that and many of the ratepayers are struggling in Castletown now.
'We had a substantial rate increase this year of 14% and on top of that the commissioners has also increased the refuse disposal charge substantially.
'I don't understand the logic based on the very limited information they've given out, which is what they tend to do.
'Why would they want to demolish a perfectly good building, one that may need a bit of repair, but perfectly good?