Only one ward had a safe average level of nursing staff in December 2022, with most wards having unsafe levels throughout the entire year.
Figures have been released by Health Minister Lawrie Hooper after a question from David Ashford (Douglas), a former health minister.
We have a problem with our cropping and cannot show the whole table. Apologies for that. However, if you click on the online version of the Isle of Man Courier, you will see it when you open the paper. See page 3 (which is actually the first news page because there's an advertisement wrapping the outside of paper.)
Among the wards that did not have safe staffing levels throughout 2022 are the maternity and children's wards, while only ward 7, the neurology ward, had safe levels of staffing for more than half the year.
Across the other wards, ward 6 had two months where shifts reached safe levels, ward 8 had one month and ward 21, the renal unit, also had one month, in December 2022.
The Healthroster system is used to indicate a risk to safe and high-quality care where staffing levels fall below 85%. A level above an average of 85% but below 100% is considered a risk, but is acceptable in most locations.
About 20% of posts in the health service are vacant. Noble's, like hospitals across the British Isles, is in dire need of staff and the health minister says the government is working to find ways to recruit new nurses.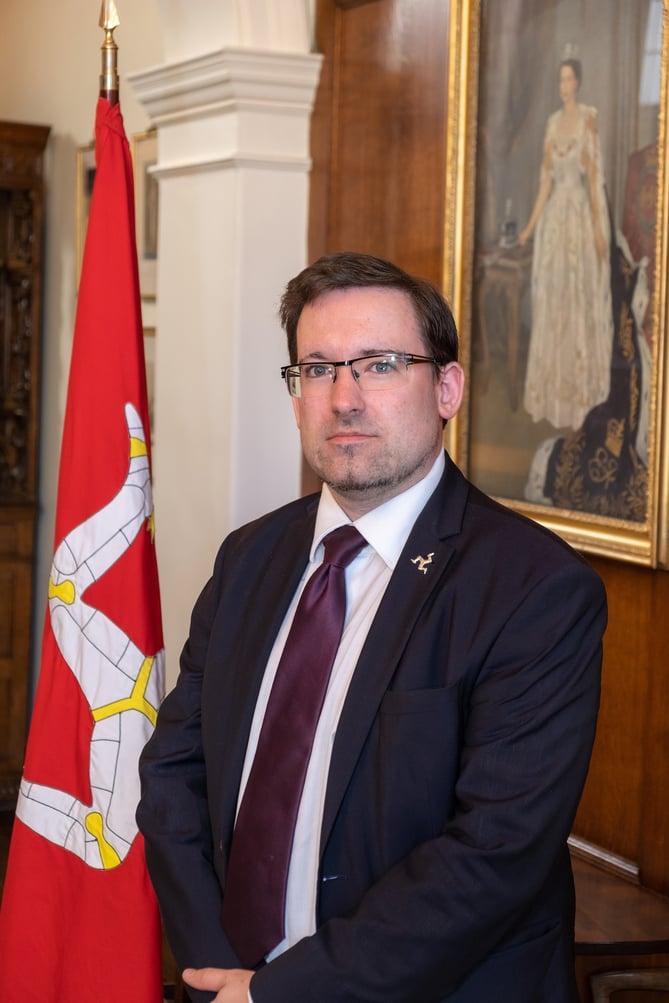 Lawrie Hooper, Enterprise Minister
()
Mr Hooper said: 'Recruiting to nursing vacancies, which currently stands at around 20%, is one of Manx Care's key priorities therefore a multi-modal action plan has been devised and is currently being implemented.
'This plan intends to improve nurse recruitment and increase on island nurse training in what is a very challenging environment both on island and in the UK, with almost 50,000 nursing vacancies within England currently being reported.'
We previously reported that Noble's emergency department did not meet safe standards in any month during 2022.
As with that issue, Mr Hooper said that Manx Care is working to recruit new staff both on and off-island and is working to increase the number of staff trained on-island.
On Wednesday, the hospital was again given OPEL 4 status, meaning it was badly overstretched.
People were advised to avoid the accident and emergency department if they could or go to Ramsey Cottage Hospital with minor injuries.
A number of patients were cared for in Noble's Hospital's emergency department overnight on Tuesday/Wednesday because of a lack of admitting capacity.
These patients were cared for on hospital beds and in single rooms.