Nurses' union offered 6% more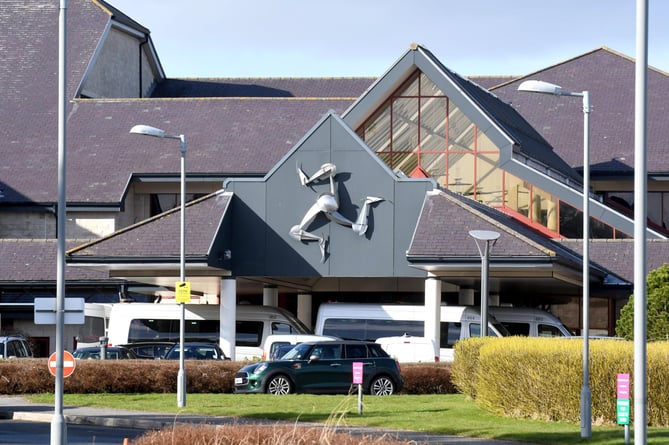 Noble's Hospital, Isle of Man -
(Isle of Man Newspapers )
Subscribe newsletter
Subscribe to our email and get updates right in your inbox.
Prospect, a union that represents nurses working in the island, has confirmed it has received a 6% pay rise offer from Manx Care.
The union will put this offer to a ballot of its members to see if they would accept it.
It has not confirmed a date for this ballot.
This follows the public service commission offering the same amount to Prospect and Unite, another trade union representative in the island, with both unions' members accepting the offer.
A spokesman for Prospect has confirmed the details of the offer.
Prospect has also said that it has 'no plans to take industrial action' as they are still in negotiations over their offer.
This month, Manx Care gave a 4%, 'non-prejudicial', rise to healthcare workers for the year 2021-22, with backpay up to April of this year.
The spokesman highlighted that the initial pay rise was to alleviate the pressures of the cost of living crisis.
The union rejected the initial offer, but Manx Care still paid the 4% as it was a minimum offer and it wanted negotiations to continue.
The revised offer extended by Manx Care includes an additional 2% on top of the initial rise.
In March 2020, Manx Care paid the same 4% initial, non-prejudicial payrise and a £300 pro-rata payment to members.
All of this news comes as the Royal College of Nursing (RCN), the largest nursing union in the island, is in negotiations with Manx Care regarding industrial action over pay.
The Royal College of Nursing, which has more than 300,000 members across the United Kingdom, announced its first-ever nationwide strike in its 106-year history yesterday afternoon, Wednesday, November 9.
The negotiations are still ongoing with Manx Care as they operate under a different healthcare system and the strike action will only apply to the NHS at this time.
RCN has confirmed that there are 'offers on the table' in the negotiations with Manx Care but as they are ongoing they cannot comment further on the talks.
Nurses in the UK are looking for an offer of 5% above inflation levels for their union members.
l Manx Utilities Authority is set to offer its staff new terms.
Prospect has said that talks with the authority continue and a ballot for its members on the undisclosed offer will come shortly.
The union rejected the first offer the authority sent for consideration.
Comments
To leave a comment you need to create an account. |
All comments 0