How Jane lost eight stone in eight months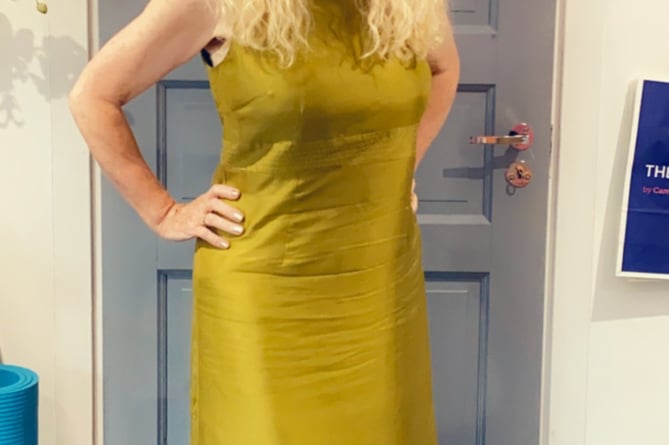 Subscribe newsletter
Subscribe to our email and get updates right in your inbox.
A Douglas woman who managed to lose eight stone in eight months has been shortlisted for an award.
Jane Short is the first to have been shortlisted from the Isle of Man in 15 years.
She was entered into the Cambridge Weight Plan competition by fitness centre owner and manager Michele Gogan, to then be shortlisted for the lifestyle category.
The 59-year-old said: 'The end of May 2021 saw me take a staycation with my closest friends. But that time away brought home a few shocking truths, I was too fat to fit comfortably in the dining room chairs which dug into my hips, I couldn't fit in the bath and it made me sad to realise that although my friends didn't judge me, I judged myself.
'I had officially hit rock bottom.
'My life journey with food has always been difficult and I have previously lost weight successfully for a planned event but sadly my life over the previous 10 years had not turned out as expected.
'When my husband became critically ill with Guillain-Barre Syndrome our lives were turned upside down. Food became a comfort blanket for me.
'June 2016 saw the sudden death of my dad on a flight, with all the trauma that came with trying get his body brought home. Being in the situation where I was torn between caring for my husband and going to be with my mum just opened the kitchen door wider for me.'
In June 2019, Mrs Short received a breast cancer diagnosis which she called 'the icing on the pity cake', and in June 2021 she reached her heaviest weight of 18 stone, five pounds and decided to reach out for help.
She contacted health consultant Mrs Gogan, who she had lost weight with before at the Island Weight Loss Centre which she runs.
'My life changed in an instant,' Mrs Short said. 'This time felt somehow different from the start. I had no event planned, I had nobody to please, no time frame, no pressure, but I knew my health was so poor that drastic measures were required.
'Some of my medication for my breast cancer had caused real issues with my mobility and combined with arthritis and osteoporosis I could only walk a very short distance before I had to stop.
'I knew that I needed a knee replacement but there was little point going to the GP at my current weight.
'Michele was epic and spent time chatting through how much the weight plan had changed since I'd last done it. She talked me through the full range of products and we were off.
'I never feel I am doing this on my own. Michele is the most fantastic support and I know she is always there for me.
'My new best friends are my water bottle, my water flavourings, and my absolute go to fruit and nut bar.'
Mrs Gogan said: 'In 15 years I've never had anyone from the Isle of Man get through this competition. I submit at least six people every single year from my business.
'But this is different, Jane's lost eight stone in eight months, she's just slammed it. She's amazing. She's so inspirational as well.'
She added: 'Jane was with me before but had put weight back on again because of events that happened in her life, and like everybody, Covid hit and affected her.
'She didn't realise that her health would be that much impaired. With everything, the fridge door has opened wider and wider - that was a problem that she had.
'But now she tackles the problem in a different way. She goes sea swimming, does Pilates and lots of other stuff. She's lost so much weight so quickly that she's got to watch her muscle content as well. She's half the size, she's a size eight. She looks incredible.'
Mrs Gogan explained that when people looking to lose weight come to her she conducts an assessment on arrival.
'We get people in one to one, we do an assessment, I have a team of about 15 people,' she said. 'It's an assessment of their health and medication, and you give them targets but it depends on their lifestyle and other commitments obviously.
'I get about 80 people weekly and I only work four days a week.
'I love my job, it doesn't feel like a job, I was meant to do this.
'I lost weight myself and decided to help other people and I never thought it would feel the way it feels today.'
Comments
To leave a comment you need to create an account. |
All comments 0