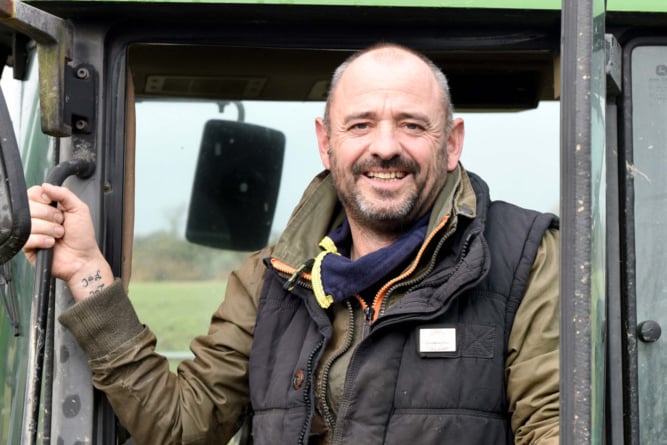 Bob Comish of Ballamaddrell farm in Grenaby -
Subscribe newsletter
Subscribe to our email and get updates right in your inbox.
A farmer wants cannabis to be legal for recreational use in the island.
This comes after licence applications opened for the production, distribution and export of medicinal cannabis from the Isle of Man.
Tynwald passed new regulations in January to create a framework for a medicinal cannabis export sector and appointed the Gambling Supervision Commission (GSC) as the regulator.
The licences will provide interested parties with details on the requirements for the licensing of hemp production and high-THC products.
Bob Comish, director of the Manx Medicinal Cannabis and Hemp Association, said: 'I'm glad these applications have gone forward. I still feel quite sad it's not going to be available to Manx residents [recreationally] whatsoever.'
He explained what he wants to be the next step for the island.
'It's definitely a way forward and everything in this world gets done in baby steps and this is a massive step for us on the Isle of Man,' he said.
Mr Comish added: 'What we're pushing for is that residents on the Isle of Man can get access, that's our next sort of sight really.
'But what I'd most like to see is to get to a point of decriminalisation completely, within guidelines with a sort of recreational situation.'
Laurence Skelly, Minister for Enterprise, explained the impact it could have on the Manx economy.
He said: 'The growing global medicinal cannabis market provides significant opportunity for economic development in the Isle of Man.
'The new regulatory framework and guidance will offer stringent and flexible licencing of a broad range of cannabis products, which ranges from outdoor grown industrial hemp to indoor grown medicinal products.'
He added: 'I am delighted to welcome licence applications and look forward to attracting quality businesses to the island, transforming the cannabis export sector into a key contributor to the Isle of Man's post-Covid economic recovery.'
Mr Comish, who lives in Ballabeg, founded the Manx Medicinal Cannabis and Hemp Association five years ago with the aim of decriminalising cannabis and hemp completely and to remove it from the black market.
He said: 'As long as we keep it illegal, we're feeding the black market.
'I do believe with a good fight we will get to a recreational point in the Isle of Man.'
He feels the government should be looking ahead.
'The next step for the government is to start looking at this going forward in that we as an island can supply our sick, elderly and so on to be able to access it because I do know people who have used it and they have massively benefited from it,' he said.
The 43-year-old continued: 'I'm totally supportive of it.
'I've been fighting to get a medicinal cannabis licence for the Isle of Man along with the hemp license for a long time.'
Mark Rutherford, director of policy and legislation at the GSC, said: 'The GSC recognises there are many stakeholders in this newly created field and intends to extend its ethos of cooperation with other government authorities into its approach to cannabis regulation.'