David Mullarkey and Glen Quayle both produced impressive performances at the Commonwealth Games on Saturday evening.
The Manx athletes were competing in the men's 5,000m and pole vault finals respectively in front of nearly 30,000 fans at Alexander Stadium.
Mullarkey broke the Isle of Man record by nearly four seconds as he finished 12th in a high-quality field, crossing the line in a time of 13 minutes 43.92 seconds.
And Quayle went close to setting a new lifetime best, successfully clearing 4.95m but agonisingly just missing out on 5.05m despite an excellent effort.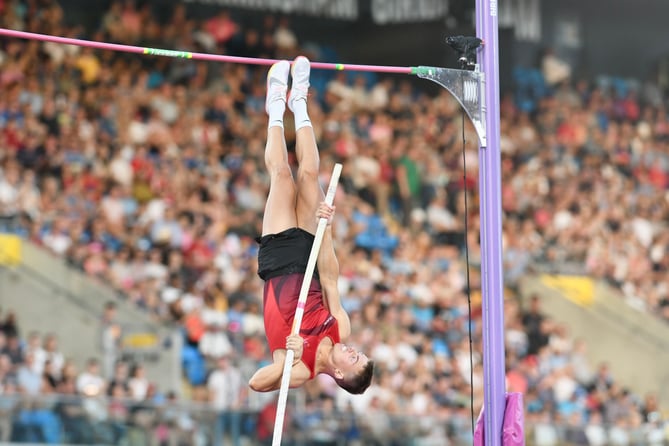 Glen Quayle in action during the men's pole vault final at the 2022 Commonwealth Games
(Dave Kneale )
More reaction in Tuesday's Isle of Man Examiner.