Dr. Alex Allinson successfully withdrew a motion for further funds to complete the project today (Tuesday).
In July the island's parliament was asked to authorise the Treasury an additional £10 million for the terminal project from the general reserve to the capital contingency budget.
However Tynwald voted to adjourn the debate until this month's sitting to allow for further financial details to be checked and for the publication of a report from the Public Accounts Committee.
In Tynwald today (Tuesday), Dr Allinson withdrew the motion and revealed the money won't be needed.
He said: 'Since July there's been considerable progress with the project, including the connections to mains and electricity, to commission the terminal building, and the successful instillation of the linkspan.
'The Treasury is now confident that there is sufficient funds within the existing contingency budgets this financial year so the additional £10 million transfer is no longer required.'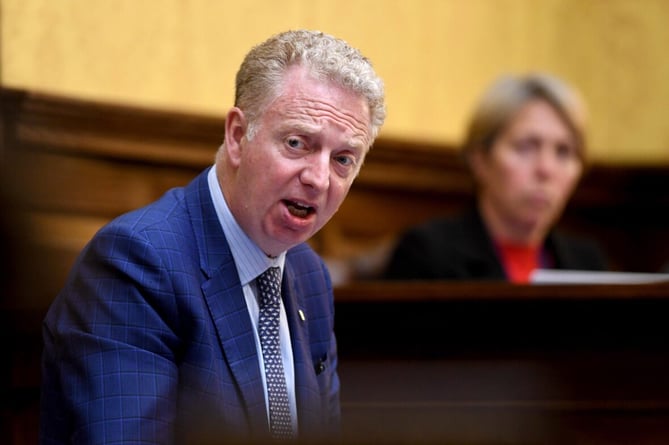 Dr Alex Allinson, Treasury Minister
(Media Isle of Man )