The question will be asked in next week's House of Keys sitting, starting at 10am on Tuesday.
Arbory, Castletown and Malew MHK Jason Moorhouse will be asking Cabinet Office Minister Kate Lord-Brennan what discussions the Communications and Utilities Regulatory Authority (CURA) has had with the telecoms providers.
Manx Telecom introduced a 12.5% hike in the price of broadband, fixed line and some mobile services at the start of last month.
The telecoms provider is blamed 'ongoing, mounting global and national inflationary cost pressures'.
Sure also announced it would be putting its prices up by 8.5% from July 1.
The minister will also be facing a question on employment tribunals and whistleblowing cases.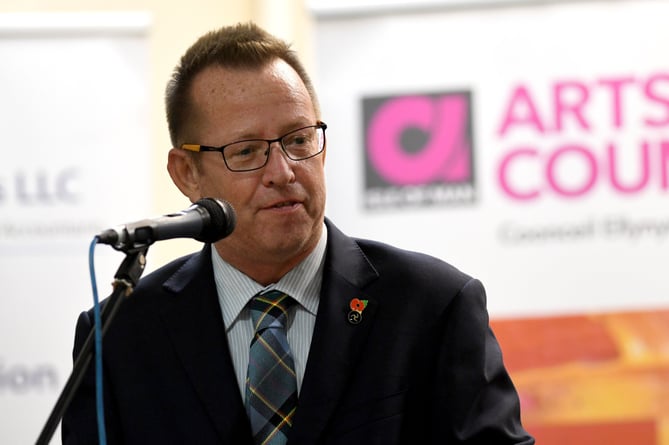 Tim Glover MHK
(Isle of Man Newspapers)
Tim Glover will ask how many cases are currently in progress in each government department, office and board.
It comes after Dr Rosalind Ranson's case, for which she was awarded a £3.1m payout.
The island's former medical director was unfairly dismissed from government and has since spoken out about her treatment during her time in the role.
Douglas South MHK Sarah Maltby wants an update on when the Human Tissue and Organ Donation Act 2021 will be enacted.
And Mr Moorhouse will ask whether Isle of Man passport holders are able to visit India on the same terms as other British Islands passport holders.
Chief Minister Alfred Cannan will be talking about what engagement has taken place with the applicants for development of the Morgan and Mona wind projects to 'ensure the island is not disadvantaged'.
The consultation for these wind farms ended this week.
Concerns have previously been raised on the effect the wind farms will have on the Isle of Man Steam Packet Company's routes in the future.
The Treasury minister will be asked what plans there are to review the maximum period for which Disability Living Allowance may be paid before individuals have to reapply.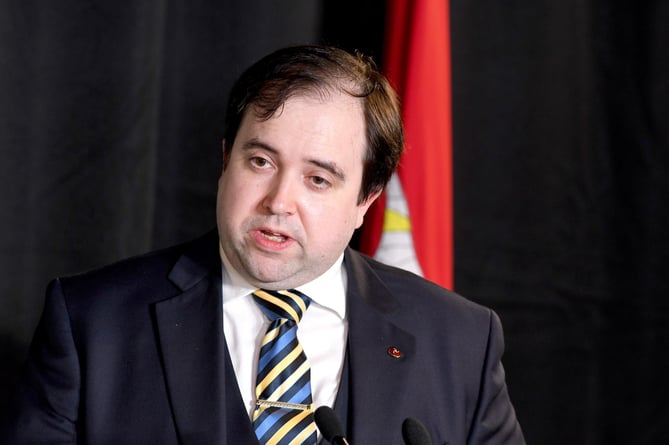 David Ashford
(Isle of Man Newspapers)
Meanwhile, Douglas North MHK David Ashford wants to find out about the impact the closure of Isle Learn will have on the childcare strategy, early years education and childcare provision.
Isle Learn is the island's only private learning centre providing qualifications for early years practitioners, teaching assistants, and those working in the adult and social care sectors.
It's due to close at the end of July.
Isle Learn blamed 'austere times' and in particular, 'uncertainty' around future apprenticeship and higher education funding.
It said: 'We have explored every possible way in which the situation could be improved, sadly without success.'
Mr Ashford will ask if an assessment has taken place of the impact this will have on those sectors.
Education Minister Julie Edge will provide an update on progress in addressing capacity issues in secondary education facilities in the east.
Finally, Isle of Man Post Office chair Stu Peters will be giving an answer to Mr Moorhouse on how often the contract with Royal Mail for delivery and collections is renegotiated.