Time to examine funding of radio?
Wednesday 10th January 2018 6:38 am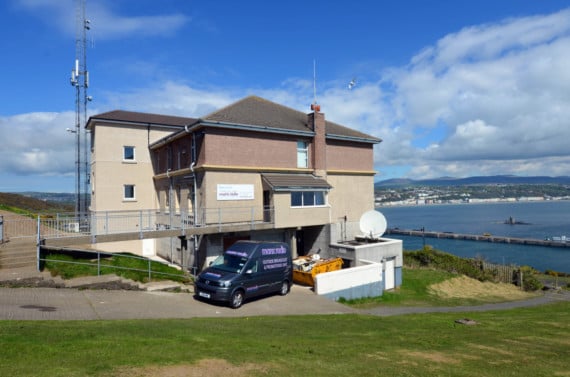 The Manx Radio building, Douglas Head
Subscribe newsletter
Subscribe to our email and get updates right in your inbox.
An MHK is calling for a full review of how Manx Radio is funded.
Garff MHK Daphne Caine insisted her Tynwald motion for a select committee investigation into public service broadcasting in the island should not be seen as an attack on Manx Radio.
But, the cost of funding the station needed to be looked at, she said, including whether the BBC should dedicate a portion of the licence fee it receives from Isle of Man residents to provide public service broadcasting in the island.
'I am not saying the Isle of Man would want the BBC, I am saying we should investigate it,' Mrs Caine explained.
That would not necessarily mean the BBC taking over Manx Radio, but providing the funds so that the station did not rely on government funding, as it does presently.
Manx Radio receives a subvention of £875,000 per year. It recorded a loss of £82,000 in the last financial year.
If Mrs Caine's motion is approved next week, a three-member select committee would be appointed to 'review the current licence conditions, delivery model and funding' of public service broadcasting. It would also examine technological advances and changing demographics.
'Where I am coming from is not knocking Manx Radio,' she said.
The role of a public service broadcaster was to be a 'watchdog' for democracy, 'and the dog doesn't bite the hand that feeds', she added.
'It has to be separate from political involvement and it has to be seen to be separate.'
The MHK - a former Isle of Man Newspapers journalist whose husband Chris presents a show for the station - has previously expressed concerns that Manx Radio was venturing into video, as the subvention gave it an unfair advantage over commercial operators.
In the autumn, it launched Manx Radio Vision, allowing video of certain shows to be viewed via the likes of Facebook and YouTube, as well as through its new product, The Portal, which also shows videos from MTTV and Culture Vannin. The cost of the new video service is low but it led to questions in Tynwald about the radio station's funding.
At that point, Treasury Minister Alfred Cannan revealed he had already been in talks with the station's directors about its future plans.
That included whether the station had any proposals 'where it will find itself staying within the current subvention limits - but, more importantly, whether it has any proposals to be able to deliver its services with less subvention'.
He said it was 'almost certain' there would be a debate on the radio station, but Mrs Caine has chosen not to wait.
In her motion, Mrs Caine also asks Tynwald to 'reaffirm its commitment to public service broadcasting', which' should be provided in an efficient manner, using a variety of channels'. She said Manx Radio had fulfilled the public service broadcaster role 'brilliantly, for 50 years'.
Comments
To leave a comment you need to create an account. |
All comments 0