Students' three leg triathlon challenge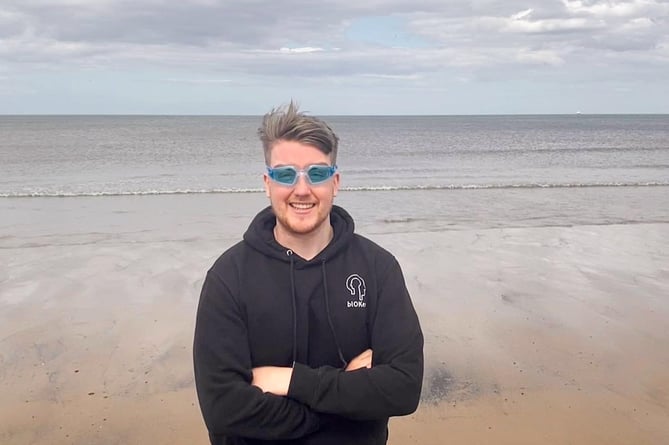 Subscribe newsletter
Subscribe to our email and get updates right in your inbox.
Three students have decided that the Isle of Man would be 'the perfect place' for their charity triathlon challenge.
Among them is Charlie Yau, a former King William's College student who has recently graduated from Durham University.
Charlie, 21, became involved with the UK mental health charity 'Blokes' after his university rugby team did fundraising with it.
Along with fellow rugby players Tom Fitzgerald and Ollie Strudwick, he was later appointed as one of the charity's ambassadors for the university.
The three will be dividing the triathlon into three legs – on next Sunday (August 14) Charlie will be running a marathon distance of 42.2 kilometres (26.2 miles) between Peel and Douglas.
Meanwhile, after travelling to the island for the first time Tom will be swimming for 3.8km (2.3 miles) in Peel's Western Swimming Pool, while Ollie will be cycling for 180km (112 miles), also between Peel and Douglas.
At the end, the three plan to finish in the area of the Terminus Tavern to speak about why they undertook it, and to 'get conversations going around mental health', inviting people to join them.
Charlie explained that they had been learning a lot about nutrition from experts in order to deal with the longer distances.
This included keeping carbohydrate levels high while training, the consistent intake of isotonic tablets, and using the right brand of energy gels.
Tom has also been getting help from island-based GB swimming coach Cilla Parnell, who had recently been working with Commonwealth Games swimmers.
Cilla will be invigilating his swimming leg of their triathalon.
Their aim is to raise £2,000. The group's fundraising page can be found by searching 'Charlie, Tom and Ollie' on Justgiving and scrolling down to 'crowdfunders'.
Charlie said he would like to give special thanks to the founder of Blokes, Tom Home, who gave them a lot of help with sponsorship.
The marketing and management student explained that all three had witnessed friends and family struggling with mental health, 'and we hope to be the ones to let them know it's not okay to internalise it, and know that they have a strong support network in us'.
Asked about his personal experiences with mental health, Charlie said:
'I think growing up with changes is something that has affected me.
'I believe that adversity can make people stronger, however there have been unfortunate circumstances with people around me where adversity has crumbled certain people in my life.'
He continued: 'And I have done my best to help them, but they truly believed that they couldn't speak out because of a certain type of social stigma that exists.
'Which is why I want to keep promoting this cause and prevent anyone around me from going through the same thing.'
Comments
To leave a comment you need to create an account. |
All comments 0