David Cretney's column: Views about sport, memories and the Budget
Monday 28th February 2022 1:03 pm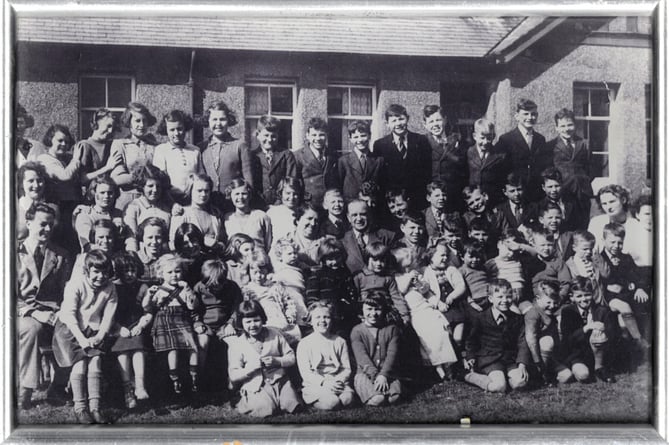 Bobby Moore's children's home photo
Subscribe newsletter
Subscribe to our email and get updates right in your inbox.
This article first appeared in the Isle of Man Examiner of February 22.
Have any of you been following the Winter Olympics?
I particularly enjoy the bobsleigh, luge and skeleton disciplines. To me they are as closer to the adrenaline rush of the TT races than most other sports.
I think the inclusion of the exciting freeski big air which follows the inclusion of snowboard big air in 2018 helps to keep the event fresh and relevant to the next generation.
It was good to see our own snowboarder Zoe Gillings-Brier feature on the TV coverage commenting on the sport she has been so successful at over the years as a four-time Team GB Olympic athlete.
I have to say I agree with those who thought the decision in relation to the Russian figure skater sends out the completely wrong message.
However, that apart, it's been a very exciting games.
Are you looking forward to TT and the Manx Grand Prix? My answer is obviously yes, the thrilling races and party atmosphere make for a different island feel for the fortnight of TT.
Our welcome visitors will provide a much needed boost particularly to the hospitality industry.
They also take time to enjoy the beauty of our island and many are very interested in the variety of heritage from Viking to Victorian that is on offer.
Sadly there is presently an undercurrent of discontent with various decisions but my message is clear that everyone who is passionate about our historic motorsport events must find a way forward to work together to ensure their future.
This can be a very difficult situation and the nearest I experienced was when David Jefferies lost his life in 2003. There was a very difficult period of accusations backward and forward and I was in the middle trying to find a way through. I will always be grateful to Nick Jefferies, DJ's uncle, who was so supportive at that time.
Before TT we have a number of events returning including the Easter Athletics Festival, where it is good to see much enthusiasm for this and other long-standing events.
We were fortunate to be able to enjoy the Parish Walk last year and online entries are now available at www.parishwalk.com it was good to see more than 700 entrants have already done this.
Discounted entries are available until March 31 for this major island event which takes place on Saturday and Sunday June 18-19.
Another significant event taking place this year between July 28 and August 8 is the Commonwealth Games in Birmingham. There have already been two announcements from the Isle of Man Commonwealth Games Association with one more due in April in relation to the Isle of Man team which I'm sure will once again represent our island with distinction.
In swimming the team so far announced is Laura Kinley, Joel Watterson, Alex Breggazi and Emma Hodgson. In athletics so far selected we have Joe Harris, David Mullarkey, Sarah Astin and Ollie Lockley. Cycling so far is represented by Mark Cavendish, Matt Bostock, Sam Brand, Mark Christian, Max Walker, Anna Christian, Lizzie Holden, Amelia Sharpe, Becky Storrie, Tom Mazzone and Ben Swift.
Representing gymnastics is Tara Donnelly and triathlon Niall Caley.
I really love the Commonwealth Games and have attended Edinburgh in 1970, the first time I had been to that city for which I retain a great fondness and have returned a couple of times since.
In 2002 I was able to go to the games in Manchester, a city I know very well and people contacted me after seeing me waving the Manx flag enthusiastically on TV at the opening ceremony.
Finally in 2014 I attended the Glasgow event which again gave great memories of the friendly games in particular when I got to meet heroes I remembered from 1970 including Kip Keino who had taken the gold medal in the 1,500m and bronze in the 5,000m events. I would really love to get to this year's event in Birmingham, a city I know very well, but I don't think it's going to happen.
My social media feeds were full of great reports of the James Blunt gig at the Villa Marina last week.
It was the end date of his tour and friends said he communicated really well with the audience and the scenes of him crowd surfing and then after the gig with his chosen drink to celebrate the end of his tour have been widely shared.
You can't buy such good publicity for your product.
I'm told he was ably supported by Amy Bennett. Unfortunately Texas the next night had to postpone because of predicted weather forecasts but I'm sure we are all looking forward to them appearing at the Villa on Tuesday, May 3.
Whilst on the subject of weather our emergency and other public services really deserve our sincere thanks always but in particular during the recent storms.
Once again a very talented team from the Douglas Choral Union entertained the crowds at the Gaiety Theatre last week with their production of The Hunchback of Notre Dame - well done to all concerned.
I worked many years ago at the Isle of Man Post Office and many former colleagues remain friends.
One of them Bobby Moore, whose dad Johnnie was also a postman, contacted me recently.
Bobby is now 82 and lives in Hillside Avenue, Douglas.
He was the postman for Willaston alongside Jim Wood among others.
As a young boy he was for 16 years a resident in the Isle of Man children's home in Glencrutchery Road before joining the Royal Navy.
He shared with me the photograph at the top of this artcile, which he thinks was from around 1950. At that time their were two houses, one for boys and one for girls.
He remembers that under the supervision of the head gardener Mr Vick they grew all their own vegetables.
The matron and master were Mr and Mrs Brookfield. Bobby knows it's an off chance but would love to know were you on the photo or do you know someone who was? He would love to speak to anyone on 618828 or via letter or email to myself. Thanks.
Reports of the first budget of the new administration have been widely circulated so I will resist the temptation to comment except for two items which I think are among the most important features .
They are the increase in the carer's allowance which will support 500 carers in our island. Presently the financial support equates to £122.05 per week. It will rise to £140.35 per week or, in percentage terms, a 15% increase.
This sector of our island's population consistently go over and beyond in the care of their loved ones often to the detriment of their own health.
There is a commitment to further increases in the time ahead which many of us will warmly welcome. Even as things stand the rate in the new financial year will place our carers in a position that will be 101% higher than in the UK where the rate is £69.70 per week.
There is also a 26% increase in the income support carer's premium.
The other matter I wanted to show appreciation for is the long discussed dedicated sexual assault referral centre for which capital and revenue provision has been given.
When people are at their most vulnerable this support is vital because without it there are further serious implications in terms of mental health and personal safety.