In the week in which St Patrick's Day falls, Liam Ó Garmaile (Liam Grimley) looks at links between the Isle of Man and Ireland.
I have been a junior reporter for Media Isle of Man for seven months.
I am a proud Irishman, from County Armagh, on the border between Northern Ireland and the Republic of Ireland.
When I moved over to the Isle of Man in August, I'll admit I was terrified.
Somewhat terrified that I would not fit into the role, but most of all, terrified I wouldn't fit into island life.
However, the more time I spend here, the more I realise just how many Irish people actually live here.
In fact, in the 2021 census, outside of Manx and British, Irish was the most common nationality in the Isle of Man, with more than 1,600 Irish people here.
When I initially moved over, I was pleasantly surprised with the rich Celtic culture, however, in an island so proud of its Celtic roots and so deeply-rooted in Irish history, I felt disappointed by the lack of Irish culture here.
I feel that it would benefit the island as a whole if the Irish community were more recognised.
Even a small thing such as an Irish night (other than St Patrick's Day), or a regular meeting place where Irish people can come together and meet.
I have been to O'Donnell's pub in Douglas, however, in my opinion, it is far from an authentic Irish establishment.
A Facebook group would be a starting point for us, as it would make it possible to organise such events for us and the community would have a space to interact.
However, this would be the very start of an issue that needs further development from within our community.
An Irish society would be the ultimate prize, a meeting place where traditional music was played, where the Irish language was spoken or taught and stories of back home and times in the island were told.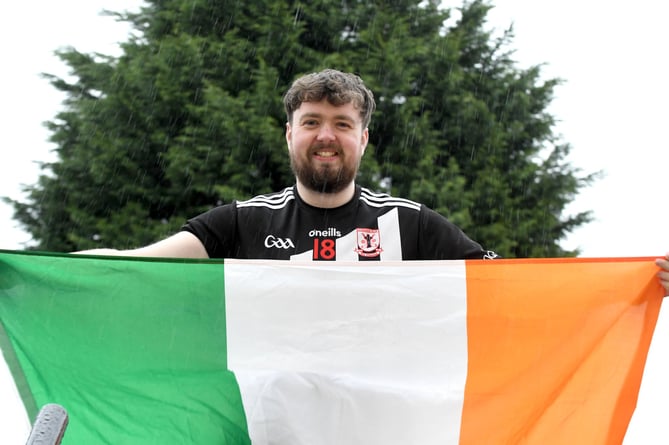 Reporter Liam Grimley -
()
The Island Plan, approved by Tynwald in 2022, sets the population goal at 100,000 people by 2050.
This goal would be more obtainable should Irish people feel the attraction to come here.
The Manx and Irish languages share a base. The island itself is mentioned in the Irish legend of Finn McCool, and yet, as a journalist, I see very little engagement on any level with Ireland.
In fact, the only time I remember even talking about Ireland would be while covering motorsport news and the brief mention of the British-Irish Council when they met in Blackpool last year.
It's understandable that the main focus would be what's happening in the UK, given the close ties. However, Ireland still provides a great opportunity to improve international relations with other nations that can offer a lot to the island.
If there were more to pull Irish people in, more would want to come here. Ireland is currently going through a housing crisis.
There are only 1,096 homes available to rent in the Republic of Ireland advertised on daft.ie as of February 2023 and people looking for other options to find places to live, with the number of new developments in the works here, it could be the opportunity to attract more people to live in the Isle of Man.
I do understand that there is a housing crisis going on in the island also and this will just be seen as more people to find homes for.
If we look at two-bedroom flats in Douglas, Dublin and Liverpool (which has one of the largest concentrations of Irish people in the UK) for example, we can see how Irish people could be more inclined to choose Ellan Vannin as their new home.
According to OnTheMarket.com, properties in Liverpool range from £495 to £3,650 per month, with 59 flats valued at under £1,000 per month.
According to daft.ie, Dublin two-bed flats range from £1253 to £8,778 per calendar month.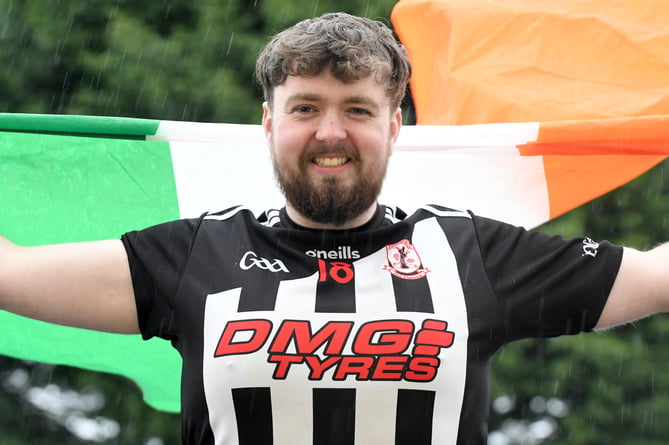 Reporter Liam Grimley -
()
According to Cowley Groves and Black Grace Cowley, there are flats in Douglas going from £695 a month going up to £1,250.
However, in my search I managed to find a limited number of flats available in Douglas. This presents a problem for both Manx people and 'comeovers' alike.
However, given the geography of the island, it would be feasible for people to rent outside of Douglas as in many cases would be more convenient as the amenities that people need to live are a short journey away and there is no metropolitan traffic to navigate like in other locations.
If the government wishes to grow the population these are the matters that must be discussed and the housing situation will need to improve to attract external residents to boost numbers.
From my time so far here in the Isle of Man, I have gained an appreciation for the national pride that Manx people have, and this could be extended to Celtic pride, and pride in being of the same cultural pool as other regions such as Scotland, Wales, Brittany and of course, Ireland.
Having discussed Irish life extensively with my colleagues in the office I can see so many similarities between the two settings.
As I was researching life in the Isle of Man, I stumbled across a Facebook group for the Ellan Vannin Gaels, a Gaelic football club that has previously competed in Lancashire GAA competitions.
The team does not play anymore as membership dwindled and teams preferred to take a loss rather than come over.
I intended to join as a player and get back to the sport I loved so much growing up.
However, I soon realised that the uptake on the club's senior membership was relatively poor and it was mostly kids' sessions that were being run in the summer in Douglas.
Talking to fellow Irish migrants (and a few intrigued Manx people), I found that a lot of people were certainly interested in the sport but didn't know about it or where to sign up.
I had a meeting before Christmas with Tony Keating, who is originally from Offaly in Leinster and the chairman of the Ellan Vannin Gaels, and we discussed many topics, including Gaelic football in the Isle of Man among other things, but the overarching theme of the chat was that there were few places for Irish people to meet and this needs to be addressed.
I still have hope that we can band enough people together to at least grow the sport and show people another vein of Irish culture, other than Guinness and wearing green on March 17.
Irish people already come here and as we have seen in great numbers. But every time I meet someone of my nationality I always think it would be great if Irish people had a focal point to go to and if my fellow countrymen were able to find each other easily, more of us may be willing to move over knowing we won't be left to adapt to Manx life alone.
A lot of Irishmen and women scattered across the world feel homesick particularly at this time of year when the world celebrates our way of life and our culture, and go so far as to pretend that they themselves are one 16th Irish, on their grandmother's side.
Irish culture is a big part of Manx culture, whatever way you look at it, and in my opinion, Irish people should be given the space to embrace their heritage and customs as one day a year isn't enough.
Lá Fhéile Pádraig sona duit agus go rabh maith agat!