'Learning Manx has helped to inspire my creativity'
Wednesday 23rd February 2022 5:00 pm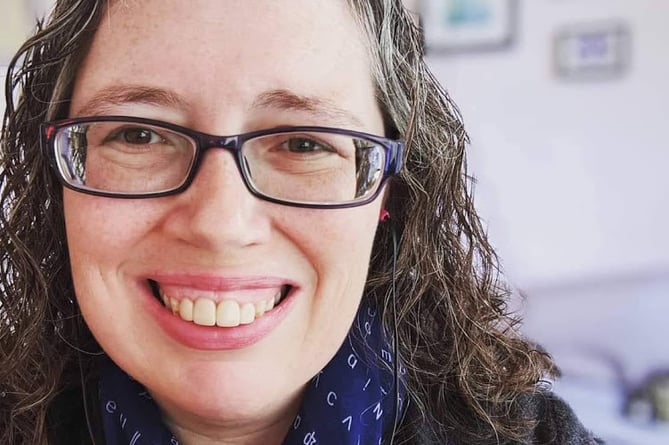 Subscribe newsletter
Subscribe to our email and get updates right in your inbox.
Manx has seen an upsurge of interest in recent years, on-island and internationally.
Each month, Ruth Keggin Gell catches up with a Manx speaker based off-island, to find out where their journey began.
This month, I spoke to Lauren Collister, who lives in America, has a PhD in linguistics and who has Manx ancestors.
Tell us a bit about yourself
I work as a librarian at the University of Pittsburgh in Pennsylvania.
I'm of Manx descent; my great, great, great grandfather was from the island.
How did you come to find out about Manx, and become interested in it?
I've always known that there was a Manx language, but it wasn't until I started studying linguistics that I realised that it was its own distinct language, separate to Irish and Scottish Gaelic, and was still being spoken.
I had the chance to come 'across the pond' for a wedding, and decided to visit the Isle of Man on that trip.
I was inspired to learn a bit of Manx before I went, downloading the Learn Manx app to pick up some basic phrases.
I wasn't on the island for long and didn't get the opportunity to try it out, but I bought Manx books while I was there and then continued trying to learn independently.
It's hard, though, when you're one of very few people in your country learning the language!
One of the only good things about the global pandemic was being able to sign up to a Culture Vannin Manx class on Zoom; that's been the best way for me to learn Manx.
What tips would you give others for learning languages?
My favourite tip is to focus on the things that you already like to do in your own language, and try and expand that out into the language that you're learning.
I love music, and so I found lots of Manx music and started to learn some phrases and words from songs.
Another tip for those of us who are a little bit disconnected from a language community is to make your own opportunities to speak and use everyday phrases.
I've taken to introducing myself in meetings, using Manx Gaelic.
People's eyes go wide thinking, "what am I hearing?!".
It really generates interest!
I also speak to my cats in Manx - all of these bits of practice really help.
How else do you engage with Manx?
I'm part of a WhatsApp group - there's always conversation going on there and it's a great place to learn new words, and to practise translating or constructing sentences.
I also try to put captions on my Instagram photos in Manx; using social media can be a really good opportunity to use your Manx, and helps it to be visible, too.
Has learning Manx changed the way you view the world?
For me, learning Manx has helped to inspire my creativity in a variety of ways.
It's helped me be a bit more imaginative about my ancestors; since my family doesn't know a lot about their backstory, having context of the language and my brief visit to the island helps me imagine how life might have looked and sounded for them.
A lot of my language learning has been utilitarian: I learnt French, so that I can order coffee in Montreal; I learnt German so that I could navigate around Germany; I learnt Ancient Greek for my linguistics course.
With Manx, I'm learning it for me, and that's perhaps the difference.
You can find out more at www.learnmanx.com
Comments
To leave a comment you need to create an account. |
All comments 0