Philip Crowe is almost certainly the tallest man in the field at 6ft 5in (6' 6" in his leathers and boots).
The Market Rasen man is also no lightweight at 19 stone.
'The motor in my Superbike is similar to Peter Hickman's BMW, but I can only get 180mph down Sulby Straight on mine.'
Last week, in a combined Supersport/Supertwin session, Mike Browne passed Crowe going up the Mountain Mile on his 650 Paton twin - Crowe was flat out on his 600 Yamaha.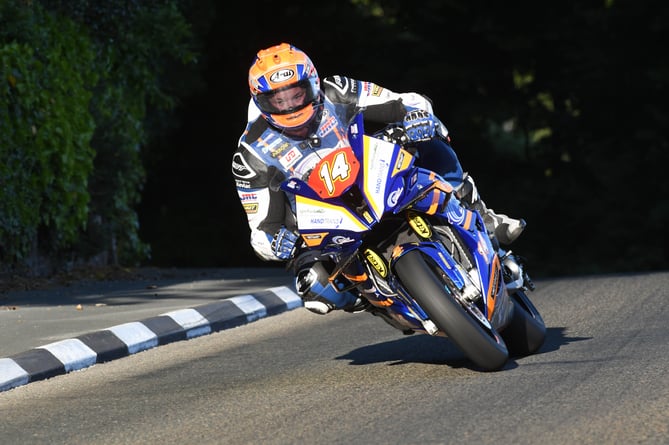 Phlip Crowe
(Dave Kneale)
The latter is probably half Crowe's size and bulk. Crowe only rides the 600 for extra track time and has bigger screens on all his bikes to tuck under.
Full credit to the big man who ended up 13th fastest for the Superbike class with a lap of 128.822mph in the Thursday afternoon qualifying session.
He made his TT debut in 2014 and has made more than 30 starts to date.
Crowe is supported by HandRrans Motoary USA.