Man who pruned his landlord's tree without permission in the early hours of the morning is punished by court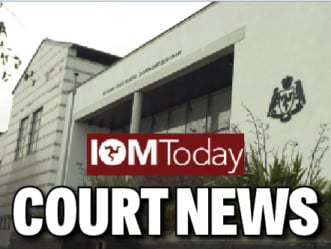 News from the courts
Subscribe newsletter
Subscribe to our email and get updates right in your inbox.
A 49-year-old Douglas man has been fined £200 for pruning his landlord's palm tree without permission in the early hours.
The bizarre offence took place when Jonathan Richard Fletcher, of Derby Road, was seen trimming the tree at 1.45am on July 14.
Neighbours complained about the noise as Fletcher hacked off branches from the Cordyline palm tree saying he needed them for the aviary he was building.
He admitted an offence of property damage with a second charge of obstructing police being withdrawn.
Prosecutor Barry Swain told the court how neighbours heard Fletcher using a handsaw in the garden of the property he rented on Derby Road in the early hours.
Police attended and saw Fletcher sitting in his lounge but he refused to come out.
A number of branches were on the ground, the longest being around four metres in length.
Officers forced entry to the house but Fletcher then barricaded himself in the bedroom and pretended to be asleep.
He eventually came out and was arrested saying that he had just been pruning the tree and he believed it would be ok to do it.
Mr Swain told the court: 'Of course he hasn't chosen the correct time to go about this and didn't seek permission from the landlord.
Fletcher has previous convictions for making nuisance 999 calls.
Defence advocate Roger Kane said: 'This was a bizarre offence by a man who the court will be aware has significant difficulties.
'He is not a man who is in the habit of going out and causing damage to other people's property.
'He did, I understand, message the landlord a number of weeks ago to seek permission to prune the tree.'
Mr Kane went on to say that his client had now spent four days in custody after being arrested in the early hours of Saturday.
He added that, although a lot of Fletcher's previous offending had occurred after consuming alcohol, on this occassion he had not been drinking.
Deputy High Bailiff Jayne Hughes said while passing sentence: 'What on earth possessed you to make a bird feeder at 2am in the morning is beyond me.
'You have an extensive record and this is another example of your disturbing behaviour usually carried out in the early hours of the morning, usually under the influence of alcohol, though there is no evidence of that on this occassion.'
Fletcher was also ordered to pay £100 compensation to his landlord for the damaged tree and £125 prosecution costs.