Russian trio have money laundering charges withdrawn
Tuesday 15th October 2019 10:00 am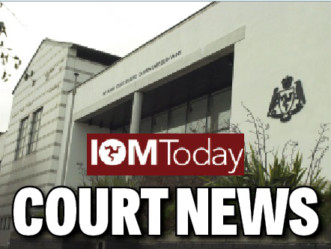 Subscribe newsletter
Subscribe to our email and get updates right in your inbox.
Three Russian men who were arrested at the casino have this week had money laundering charges against them withdrawn.
Eduard Tkachevskii, aged 56, Sergei Pleshka, aged 48, and Maksim Nikolaevich Cheicrenets, aged 46, were all arrested at the Palace Hotel on October 3 after it was alleged they were acting suspiciously and using IT equipment.
However, the court heard that police had not sought advice from the Attorney General's office before charging them and, after reviewing the file, there was not enough evidence to proceed.
The three men, whose address was given as guests at the Palace Hotel, appeared in court via video link from the prison after spending five days in custody.
They were assisted by a Russian interpreter who was in the court.
It had been alleged that they were seen in the casino gambling and that one of them appeared to be wearing an earpiece, which raised suspicion that they were communicating.
One of them was also carrying a large amount of cash.
They were subsequently arrested but it was said that police are duty bound to seek advice from the Attorney General's Office before the matter comes to court which had not been done.
Representing Mr Cheicrenets, advocate Paul Rodgers said that his client had been prematurely charged by the police and had spent one and a half hours being interviewed.
Mr Rodgers said that his client had lost £500 at the casino and left another £500 as a deposit in his own name.
'These are hardly the actions of someone who's dealing in the proceeds of crime,' said the advocate.
He continued to say that the money had come from a bank account which Mr Cheicrenets had closed and that he had given the explanation to the police.
Mr Rodgers asked for costs of £540.
Matthew Wilshaw, representing Mr Tkachevskii, and James Peterson, who appeared on behalf of Mr Pleshka, told the court that they wished to echo Mr Rodgers' comments about the premature charge.
Both advocates asked for seven days to submit their costs.
Magistrates ruled that all costs will be paid from central funds.