A varied newspaper career and a vibrant life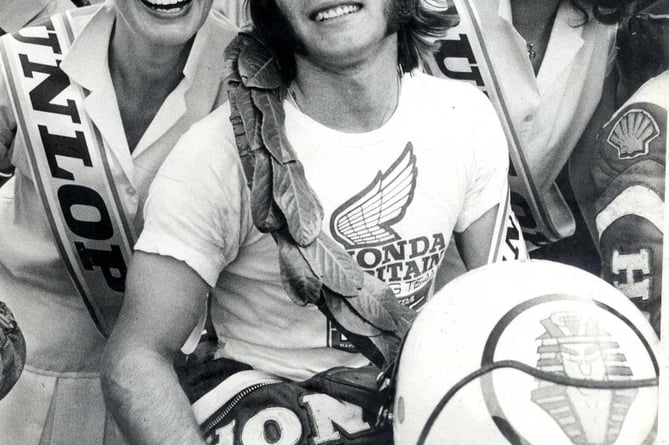 Subscribe newsletter
Subscribe to our email and get updates right in your inbox.
Newspaper stalwart Annie Orme (nee Lowey) has died from lung cancer at the age of 71.
She will be remembered by many for her colourful life.
Annie left the island aged 17, to travel with bands alongside famous rock manager Tony Secunda (known for managing the Moody Blues, Motorhead and Marianne Faithfull).
Annie met – and partied with – 60's rock icons such as The Rolling Stones and Jimi Hendrix and she became friends with Marc Bolan, the glam rock superstar who fronted T-Rex.
Annie's first job on a newspaper was in advertising sales in the late 70's.
She worked at the Isle of Man Weekly Times, and later on the magazine Manx Life.
For the Examiner, she wrote a weekly page called 'Fashion and You', which 'collated new styles and fashions from various shops on the island'.
Annie also founded and owned the Manx Post, a 16-page holiday newspaper which was aimed at tourists during the late 80's.
Later, she would work with Myles Cowsell on the Isle of Man Guide. After that, on a tourist guide in the Isle of Wight.
In 1985 she married John Orme, a former MHK for Rushen.
'She liked printed pages and posters, she was a traditionalist in that sense,' said John.
She and John had met on stage at the Gaiety Theatre in 1978, during an after-party following a Des O'Connor show.
Ever the trend-setter, it was around this time that Annie also launched a fashion show at the Palace Lido ballroom – which featured a male stripper called BJ Rambo, who carried a snake on stage.
'Her main objective in life was to party as much as possible,' said John.
'She had a really good life, and enjoyed it, she had a lot of fun. I think she enlivened all sorts of places, she was a live wire.'
In retirement, they divided their time between the Isle of Man and London, where their daughter Wanda was raised.
John added: 'She had quietened down a bit about the partying by then, but not much!'
Later in life, she enjoyed gardening and cooking.
John said: 'She was an absolutely amazing cook. You could give her a meal and she could identify 90% of the components that had gone into it just by taste.'
As we spoke, John was enjoying a fig and lavender jam that she had made.
Alongside fashion, this passion of Annie's also translated to print – with her writing a recipe column for the Manx Independent.
Annie's father Donald Lowey was well-known in the island for starting one of the island's first supermarkets, Savewell, which catered to hoteliers. He was also closely involved in the TT Riders' Association.
Isle of Man Newspapers sports editor John Watterson, who worked with Annie, described his old colleague as having a 'vibrant' personality and being 'very much of that modern, 1960s set'.