Chamber of Commerce View: Challenges and opportunities
Sunday 23rd August 2020 1:23 am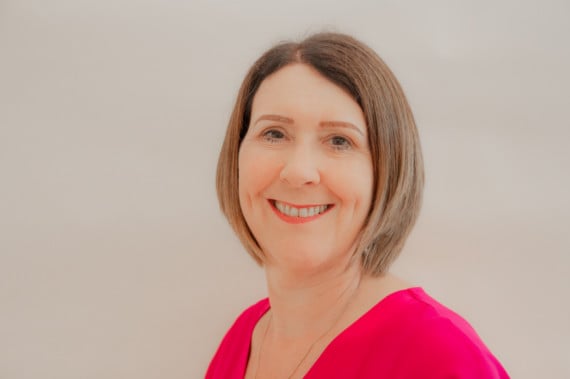 Subscribe newsletter
Subscribe to our email and get updates right in your inbox.
The Chamber of Commerce's digital sector lead, Deb Byron, looks back at how the Isle of Man sector has coped during the Covid crisis, and looks to the opportunities and challenges that lie ahead.
When the lockdown was announced, many Isle of Man-based companies were well placed to quickly switch to remote working, whilst others struggled to implement a robust, secure environment.
Post lockdown, companies are looking to technology to drive changes to processes and to bring efficiencies and cost savings.
Remote working has proved very popular with many people recognising the improved work/life balance that it can provide.
As a result, many companies have introduced more flexible working patterns which, in many cases, will lead to property and other cost savings.
Now that remote working has become part of 'the new norm', there is a great opportunity for the Isle of Man to attract employees who are looking for a great work/life balance whilst not necessarily bringing the associated employers to the island.
We've all seen the attention gained by the Government of Barbados appealing for remote workers to move there and the 12-month special visa that is being offered.
While the Isle of Man might not have the advantages of Caribbean sunshine, we could capitalise on our reputation for offering a very safe and secure environment, a reputation that has been enhanced by positive international news coverage about the island's handling of the pandemic.
On the flip side though, remote working also represents a threat as companies increasingly implement remote management and communication strategies which could enable remote workers to be based in a different jurisdiction, potentially at a lower cost.
The pandemic has accelerated a number of key technology trends including digital payments, electronic signatures, telehealth and robotics.
Technology played a crucial role in keeping our society functional during periods of lockdown and quarantine, and these technological changes will have a long lasting impact.
Online shopping increased exponentially and whilst a few Manx retailers embraced the online market place, this trend needs to continue with local retailers offering online products with local collection or delivery.
It was great to see 3D printing used locally to produce PPE, enabling different areas of our community to play a role in supporting the fight against Covid-19.
The pandemic has also accelerated the use of, and research into, robotics. This represents a threat to the island and it is likely that we will see jobs being increasingly replaced by automation/robots over the next few years.
This highlights the importance of offering more upskilling and re-skilling opportunities, supported by government.
Implementing the necessary infrastructure to keep pace with the latest developments in technology will be essential for the Isle of Man to remain competitive in a post-Covid-19 world.
Whilst the island's broadband network performed reasonably well during the height of the pandemic, there were areas of poor broadband service which reduced remote working/remote studying effectiveness which highlights the need to accelerate the National Broadband Strategy to ensure high speed broadband services are available island-wide.
With that in mind, Chamber's digital committee welcomed the recent 5G trials and planning application changes that were implemented.
However, the ongoing delay to the approval of the Telecoms Bill is very disappointing and there is a real risk that this could start to impact investment decisions.
The digital sector is important to the Manx economy.
It is a fast moving sector with an ever increasing rate of change and Digital Isle of Man needs to be agile and quick to adapt to new technologies.
The Digital Committee enjoys a close relationship with Digital Isle of Man and is excited to be involved in some of the digital opportunities which lie ahead in areas such as blockchain, eSports and the internet of things.
For more information about events, and to join Chamber, go to www.iomchamber.org.im
At Chamber's annual meeting in September, Deb Byron will formally step down as digital committee sector lead after nearly 20 years in the role and hand over the post to poker and software design expert Alex Scott (scott.co.im).
Deb Byron said: 'I have really enjoyed my time with Chamber and have been delighted to have the opportunity to help to influence and shape the digital sector on the island.
'I'm delighted that Alex is taking over and I have every confidence that he will do a great job as Digital Sector Lead. I would also like to thank all of my colleagues on the Digital Committee who have supported me over the years.'