£15,000 pay for new chairmen of finance and digital agencies
Wednesday 4th March 2020 3:07 am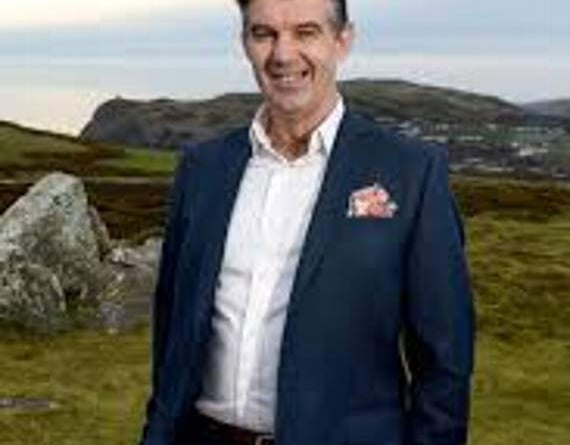 Subscribe newsletter
Subscribe to our email and get updates right in your inbox.
The Department for Enterprise is advertising for two non-executive chairmen for two of its executive agencies – Finance Isle of Man and Digital Isle of Man.
The roles have a minimum time commitment of 36-48 days a year, with remuneration of £15,000 per year.
In spring 2018 non-executive chairmen were appointed for each of the department's four executive agencies – Finance, Digital, Business and Visit Isle of Man.
Aidan Doherty, chairman of Finance Isle of Man, and Lydia Barbara, chairman of Digital Isle of Man, have decided to stand down at the end of their two-year contracts this spring.
Stephen Bradley MBE and Ranald Caldwell have both agreed to renew their terms as chairman of Business Isle of Man and chairman of Visit Isle of Man for a further two years.
Laurence Skelly MHK, Minister for Enterprise, said: 'The department's four executive agencies have now been up and running for just over 18 months and in this time they have all delivered a full programme of activity and priorities, recognising challenges and pursuing opportunities for our economy.
'This work would not have been possible without the commitment and tireless dedication of our four non-executive chairs and I thank them all personally for having gone above and beyond throughout their tenure.
'When the agencies were set up we recognised that there would be an initial phase of formation followed by a period of delivery.
'For that reason we set the initial term at two years to provide flexibility for the agencies and a clear remit for the chairs.
'We are now launching the process to find two new chairs as Aidan and Lydia are moving on to different ventures, leaving behind a strong legacy for their successors.'
Mr Doherty said: 'Throughout my time as chairman of Finance Isle of Man I have had the pleasure to work with exceptional people across the department and the industry, driving forward an agenda that very much puts the island's financial and professional services sector in the international frame.
'This work has reached a natural point for me to hand over to a new chair who can take this reinvigorated energy and direction through to new avenues and opportunities over the next two years.'
Ms Barbara said: 'Over the past two years, we have built a solid foundation for a public-private partnership that listens and responds to the voice of our digital sectors, in addition to creating new products to complement and diversify our industries.
'With my other business pulling me away from the island more often, it is time to hand the reins to a new chair, who will be in a good position to lead the agency in the development of the exciting products and projects in our pipeline.'
Each non-executive chairman is appointed on a part-time basis by the department for a minimum limited term of two years, with a further extension of two years possible.
The chairmen must have senior management and board experience, a track record of achievement as a strategic leader, plus the ability to form and lead a cohesive and focused board.
Applicants should have a keen interest and passion for the agency's remit and should indicate in their applications the specific agency chairman post to which they are applying.
Comments
To leave a comment you need to create an account. |
All comments 0