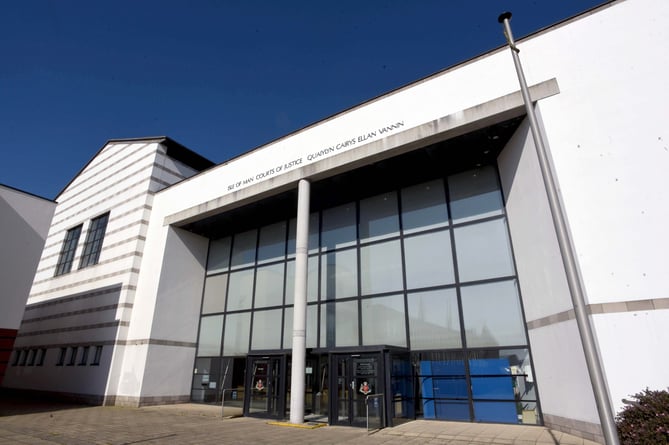 Exterior view of the Isle of Man Courthouse in Douglas -
(Isle of Man Newspapers )
Subscribe newsletter
Subscribe to our email and get updates right in your inbox.
A 49-year-old drink-driver has been fined £1,500 and banned from driving for three years.
Sarah Louise Novak was more than twice the drink-drive limit when she drove into a post in a car park.
She was later arrested at her home after a witness had followed her home.
Prosecuting advocate Rachael Braidwood told the court that a member of the public saw Novak's Audi A3 parked at Tholt-y-Will on July 30 at 8.15pm.
It had suffered heavy impact damage and at first, the witness said they thought it was abandoned, but they then noticed that Novak was sitting in the driver's seat.
The witness asked Novak if she was OK and she replied that she had contacted her brother.
However, she then drove away so the witness followed her and described Novak's driving as 'all over the road', estimating that she was travelling at around 70mph.
Police arrived at 8.45pm and saw that there was smoke coming from the engine of the Audi.
When officers spoke to Novak she said that she had hit a post in a car park in Douglas and admitted that she had been drinking.
She failed a breathalyser test and was subsequently arrested and taken to police headquarters where she blew a reading of 81. The legal limit is 35.
The court heard that she had no previous convictions.
Defence advocate Peter Russell said that the prosecution facts were largely accepted, aside from the allegation that Novak was driving at 70mph at one point.
Mr Russell said it was difficult to imagine her reaching that speed on that stretch of road but Novak did accept her driving was not up to the required standard.
'She is mortified to be in court. She is deeply embarrassed and ashamed,' said the advocate.
'Essentially, on the night in question she went for a drink after work with a colleague and intended to get a taxi home.
'Her partner would ordinarily collect her but he had been watching football and had had a drink.'
Mr Russell said that Novak could offer no reasonable explanation as to why she had decided to get in her car and drive home.
He said that the inevitable ban was going to cause her hardship as she works in Douglas, but lived in Ballaugh.
High Bailiff Jayne Hughes told Novak: 'Almost every person who appears before for this type of offence can't explain why they chose to drive.'
Novak was also ordered to take an extended driving test at the end of the ban and to complete a drink-driving rehabilitation course.
She must also pay £125 prosecution costs which she will pay, along with the fine, by November 1.