Drunk and disorderly offender made rude gestures to police officers
Saturday 24th September 2022 6:34 am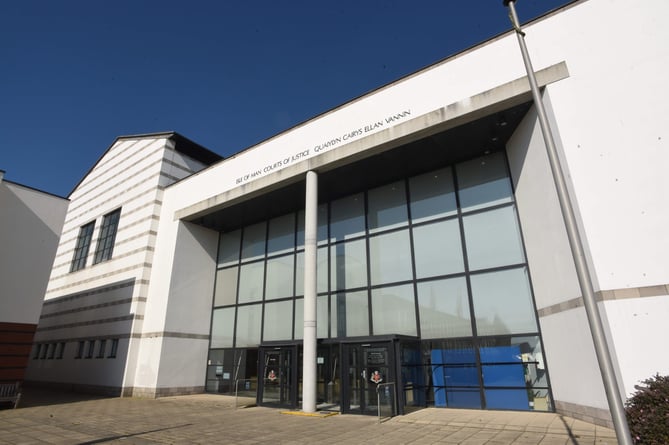 Exterior view of the Isle of Man Courthouse in Douglas -
(Isle of Man Newspapers )
Subscribe newsletter
Subscribe to our email and get updates right in your inbox.
An offender who made rude gestures to police has been fined £300 for being drunk and disorderly.
Jason Liam Christian was also banned from entering licensed premises and buying or being sold alcohol for 12 months.
Prosecuting advocate Roger Kane told the High Bailiff that the 30-year-old was at the forecourt of the EVF garage in Ramsey town centre on September 3 at 9pm.
He was said to have been a general nuisance and officers advised him to leave.
At one point Christian was said to have tried to get into a police van and then onto a tractor.
Officers persuaded him to leave the area but he was then seen outside the town hall and swore and raised two fingers to police as they passed him.
He was spoken to by officers but continued to use foul language and made rude gestures despite several warnings.
Christian was subsequently arrested and was described as slurring his words, unsteady on his feet, and smelling of alcohol.
Christian, who lives at Bircham Avenue Close, Ramsey, was put on probation for 12 months on August 23 after threatening to kill people with a chainsaw during a 999 call and making racist comments.
That incident also saw him handed a six-month licensing ban.
In July he was also given a probation order after he was arrested for riding a mobility scooter while he was drunk.
Defence advocate Ian Kermode said: 'Mr Christian had been celebrating his 30th birthday the day before this offence.
'The celebrations continued on into the next day and afternoon of the 3rd.
'He doesn't remember much about his interaction with the police at the EVF forecourt.
'There is reference to him trying to get into a police van and onto a tractor.
'Clearly later he had the opportunity to get into the van involuntarily.
'He certainly didn't have any intention of ploughing any fields.
'He has stated in the cold light of day, after the best part of 12 hours in police custody, he wishes to apologise to the police.
'He is embarrassed by the turn of events from his birthday celebrations.'
High Bailiff Jayne Hughes also ordered Christian to pay £125 prosecution costs which he will pay, along with the fine, at a rate of £10 per week deducted from benefits.
Mrs Hughes told Christian: 'You have a long history of offending. A lot of those offences involved alcohol.'
The High Bailiff said that she had taken into account that the probation order issued in August had not yet had time to take effect.