False number plates land offender in court
Monday 12th September 2022 11:29 am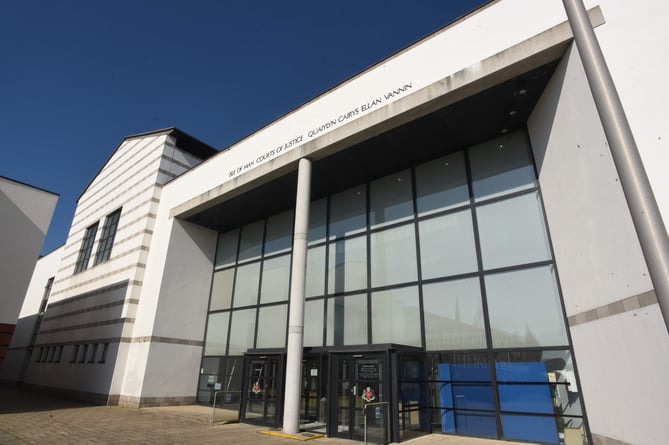 Exterior view of the Isle of Man Courthouse in Douglas -
(Isle of Man Newspapers )
Subscribe newsletter
Subscribe to our email and get updates right in your inbox.
A 64-year-old man who had false number plates on his car has been fined £750.
Paul Joughin used velcro to swap the plates from another vehicle which he owned but one of them fell off.
In court he admitted fraudulent use of a vehicle licence and fraudulent use of a registration mark.
Prosecuting advocate Barry Swain told the High Bailiff that police were informed about a parked vehicle at Withington Road in Douglas displaying the wrong number plates on May 5.
When officers arrived they found Joughin's grey Peugeot 407.
On the front of the car was a plate reading KMN-258-J but on the rear of the car the plate was KMN-498-L.
Also at the rear of the car was a number plate reading KMN-258-J lying on the ground.
The vehicle licence disc on the window of the car was the J registration.
Both vehicles linked to the number plates were owned by Joughin, who lives at Ballanard Road in Douglas.
Police later went to his home and found the Peugeot 407 now on his drive.
The L registration was said to have expired in April so Joughin had used the plates and disc from another vehicle which had registration until June.
When interviewed by police Joughin admitted swapping the number plates and disc, saying it was a short term intention as both vehicles were going to be scrapped.
Defence advocate Paul Glover confirmed that Joughin had swapped the plates so that the vehicle which was on the road had an in-date licence plate and tax disc.
Mr Glover asked for credit to be given for his client's guilty pleas and said that the plates were only switched for a short period of time.
High Bailiff Jayne Hughes fined Joughin £250 for the vehicle licence offence and £500 for the registration mark offence.
He was also ordered to pay £50 prosecution costs and agreed to pay all amounts by October 7.