Footballer who glassed victim walks free from court
Deemster: 'The sentence I am about to impose has no reflection on your footballing prowess.'
Sunday 31st July 2022 7:04 am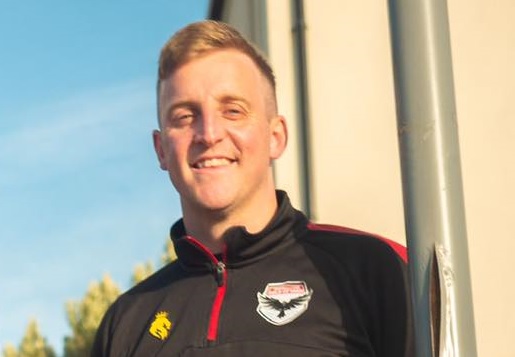 Subscribe newsletter
Subscribe to our email and get updates right in your inbox.
An offender who left his victim with a four-inch scar on his face after attacking him with a prosecco glass has been spared jail.
Ryan Mathew Burns, aged 28, appeared before Deemster Graeme Cook at the Court of General Gaol Delivery on Thursday.
The court heard that, on Christmas Eve 2020, after a night of drinking in town, Burns and the victim were part of a group who went to a flat party in Douglas.
While there, the victim asked to go to the toilet and was shown the way by Burns' girlfriend, who remained chatting to him while in the bathroom with the door ajar.
Prosecutor James Robinson said that Burns then barged open the door with a glass in his hand and hit the man around the head, briefly knocking him unconscious and causing a deep wound on his face.
After viewing pictures of the cut, Deemster Cook noted that it was 'very close to his eye'.
The women at the flat tended to his injuries before taking him in a taxi to Noble's Hospital where nurses alerted the police. Burns was later arrested just after 4am that morning.
During a police interview, Burns, who lives in Copse Hill, Saddlestone, Douglas, said he had gone to bed earlier and got up to get water.
Having filled a prosecco glass with water he went into the bathroom and originally said he had been talking to the victim and twirling the glass, saying he accidentally hit the victim with it.
However, after examination by an expert prosecution witness, Burns entered a basis of plea where he admitted being angry when he found his girlfriend in the bathroom with the victim and due to his drunken state forgot he had a glass in his hand when he went to push him in the head.
He said he had not intended to cut the other man.
Mr Robinson said this was in line with the view of the expert witness that the injury was caused by a shove and the prosecution would not dispute intent.
He added that Burns had 'clearly' walked past the door, got the wrong end of the stick and lashed out. But noted that 'one inch to the right and he [the victim] may have lost an eye'.
Mr Robinson also read from a victim impact statement which said he has 'struggled' with the scarring on his face and to move on from the incident.
He added that Burns' friends would approach him on nights out to ask why he was pressing ahead with the charges and that he had lied about how he suffered the scar through fears people, including prospective employers, may think he received it through fighting.
The victim said that he works with children and due to their naturally curious nature, he was asked about this a lot.
He added that as an identical twin, people have remarked how they can now tell them apart, something which upsets him.
Defence advocate Stephen Wood said that Burns was remorseful for the incident and told the court that it was 'difficult to reconcile the man described in references with the man who committed the offence on that night'.
Mr Wood added that it 'has to be taken into account' that Burns didn't realise he was holding onto a glass at the time of the incident.
He added that his client's probation report said there was 'no reason' to suggest he was involved with any other violent incidents and was 'unlikely to be before the court again'.
'It was unfortunate that a combination of circumstances led to that abhorrent event,' he said.
As well as showing remorse for his actions, Mr Woods said Burns had made an open offer of compensation to the victim 'regardless of the sentence'.
He also noted that the psychiatric report on his client states he has suffered with anxiety since 2016, which has been made worse by the proceedings brought against him.
The advocate said that his client, who plays for FC Isle of Man, had received excellent character references from his employer, his girlfriend's father, figures within the club and a practising advocate.
In handing down a suspended sentence, Deemster Cook said it had been a 'difficult decision' whether or not to jail Burns and that he was 'fortunate' not to have blinded the victim.
He said: 'You are very lucky, as indeed is he, that this was not more serious.'
Deemster Cook said he had left a lasting impression on his victim, but accepted that he was genuinely remorseful and noted that Burns is a 'well thought-of and hard-working young man'.
He added, for the avoidance of doubt: 'The sentence I am about to impose has no reflection on your footballing prowess.'
However, Deemster Cook did note that it is through this that he has been able to engage with community groups and carry out charity work, for which he does deserve credit.
He also praised the 'commitment and courage' of the young advocate who had provided a character witness.
For the charge of unlawful wounding, Deemster Cook sentenced Burns to 22 months custody suspended for 24 months and ordered him to pay £2,000 compensation and £800 court costs.
Burns was cleared of another charge, of wounding with intent, after the prosecution offered no evidence.