Fraudster who applied for loans using aliases is sentenced
Friday 5th August 2022 4:04 pm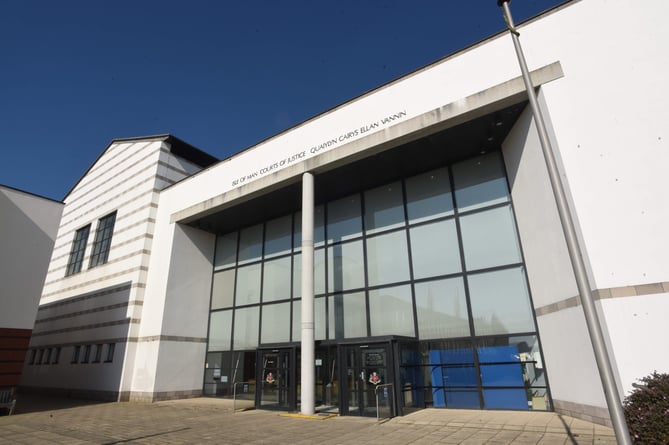 Exterior view of the Isle of Man Courthouse in Douglas -
(Isle of Man Newspapers )
Subscribe newsletter
Subscribe to our email and get updates right in your inbox.
A fraudster who applied for loans using aliases and fake documents has been handed a suspended sentence.
Daniel Matthew Weir submitted numerous applications to the company Cherry Godfrey but he was rejected for loans totalling £17,500.
After the 43-year-old pleaded guilty to six counts of fraud by false representation and one of making articles for use in fraud, Deputy High Bailiff James Brooks sentenced him to 26 weeks in custody, suspended for two years.
He was also fined £750 and ordered to pay £50 prosecution costs.
We previously reported that Weir had used a false name to apply for a loan from Cherry Godfrey on December 9, 2019.
He then used a false name, date of birth and employment details to apply to the same company on March 16, 2020.
Further fraudulent details were used for loan applications on March 19, 2020, and May 13, 2020.
On May 13, 2020, Weir was also charged with forging a driving licence and a utility bill for use in a loan application.
A further fraudulent loan application was made on March 16, 2021.
In total, Weir pleaded guilty to six counts of fraud by false representation and one of making articles for use in fraud.
The court heard that he had changed his name by deed poll in the UK twice and had used names of Daniel Land, Daniel Bridson, Daniel Owen, and Daniel Watkinson in the loan applications.
The total value of the applications was said to be £17,500 but none was ever granted so there was no financial loss to the company.
When interviewed by police he admitted he had used aliases and had changed his date of birth on two loan applications as well as details of his employer.
He said that he had been in debt and suffering from mental health issues, but then said he had won £5,000 on a lottery website, which he had used to buy a television and two new laptops.
The court heard that he has no previous convictions.
Defence advocate Ian Kermode asked for credit to be given for his client's guilty pleas and said: 'Mr Weir would say he was struggling and was in a lot of debt.
'He wasn't intending to spend on any luxuries, it was to make ends meet.
'The letters of support paint a picture of a caring and kind young man who is helpful to others in his life.'
A probation report assessed Weir, who lives at Murray's Road in Douglas, as a low risk of reoffending and of harm to others and recommended a suspended sentence as an appropriate penalty.
Deputy High Bailiff Mr Brooks told Weir: 'You received a lottery win of £5,000 and decided to buy two computers and a TV.
'I'm not satisfied you were hard up. You were doing this through greed.'
Mr Brooks said that he was only just satisfied that there were grounds to suspend the sentence, citing Weir's lack of previous convictions and his mental health issues.
He will pay the fine and costs at a rate of £30 per fortnight deducted from benefits.