Millions of client funds diverted
Friday 18th October 2019 5:00 am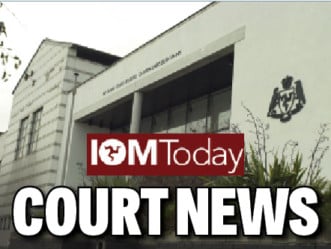 Court news
Subscribe newsletter
Subscribe to our email and get updates right in your inbox.
A trust services company has been accused of diverting millions of pounds of client money - and using it to fund the lifestyle of its boss's family.
Details of the allegations emerged as the high court appointed a receiver and manager to Montpelier (Trust and Corporate) Services Ltd, which is based in Douglas. The Deemster also appointed an inspector to investigate the company's affairs. Montpelier says that it will appeal the decision.
Regulator the Financial Services Authority had applied for the appointments in the public interest.
Montpelier's managing director and sole beneficial owner is island resident Edward Watkin Gittins.
In its claim, the FSA alleged that millions of pounds of client money were paid to companies beneficially owned by Mr Gittins.
The payment of millions of pounds of client monies funded his lifestyle and that of his wife and children, the regulator alleges.
This was in 'breach of fiduciary duties' and a 'clear conflict of interest' to Montpelier's clients, it claimed.
Examples included £1m and Euros 380,000 paid between April 2012 and October 2018 to Mogeely Stud in Ireland, in which Mr Gittins' son Mark has an interest.
There was also evidence of payments to Mr Gittins' wife and children, a yacht owning company and many others.
The defendant argued these were deferred payments to members of the family.
In relation to diversion of investors' money, it said there was nothing unusual or untoward as almost all the investors have been paid.
It repeatedly argued that client monies were paid 'by way of loan' to Bayridge (Isle of Man) Ltd and not to any other company.
But the FSA said this was false. It discovered that millions of pounds of client monies subject of so-called 'loan' agreements with BIOM were in fact paid to at least two other companies owned by Mr Gittins.
Millions of pounds of client monies were paid to Delaware-based Bayridge Investments LLC, beneficially owned by Mr Gittins, after it was cancelled from the US state's register of companies in 2014.
Montpelier, via its client structures, also paid millions of pounds of client monies to Barbados-based Montpelier Insurance Company Inc, again beneficially owned by Mr Gittins, after it ceased trading in 2011.
In its claim, the FSA argued: 'Either the defendant repeatedly paid millions of pounds of client monies to the wrong "borrower" and the wrong bank account over a prolonged period of time and was unaware of these repeated errors (which is a serious breach of fiduciary duty, serious failure to maintain proper records and serious failure of governance) or it has intentionally misled the authority as to the true recipient of millions of pounds of client monies.'
Mr Gittins argued that the FSA's claim was 'misconceived', and was 'lacking in credible or any substantive evidence and proportionality and objectivity'.
He denied he was beneficial owner of BIOM and said allegations of serious failings of fiduciary duty, governance and record keeping were not true.
The regulator had concerns regarding the finances of Montpelier since 2014 when it directed the company not to grant or increase loans to the directors without prior written consent. The defendant asked why, given the apparent urgency, the regulator had not applied for the orders sooner. The FSA replied that it had wanted to take a proportionate approach.
In a judgment, Deemster Mohammed Khamisa QC said it was 'necessary, proportionate and entirely justified in the public interest' to make the orders.
Deemster Khamisa said the public interest here went beyond the investors who may be affected - and goes to the Isle of Man's reputation as an offshore financial centre.
The Deemster said the FSA had been careful not to allege fraud.
He said there are many issues which require further investigation including apparent lack of financial records and documentation, diversion of investors' money and payments to family. Further investigation was needed, said the Deemster, to protect investors and creditors.
Gordon Wilson has been appointed as receiver and manager.
Adrian Hyde and Robert Starkins of CVR Global LLP have been appointed inspectors, tasked with providing an interim report within a month.
In a second judgment, the Deemster rejected an application by Montpelier to stay the order pending an appeal.
The fiduciary services provider is appealing on the basis that its business is being sold.
Montpelier, which has a registered office on Palace Road, Douglas, continues to be licensed to conduct corporate and trust services.