Offender was arrested twice in a week for drink offences
Sunday 25th September 2022 3:39 pm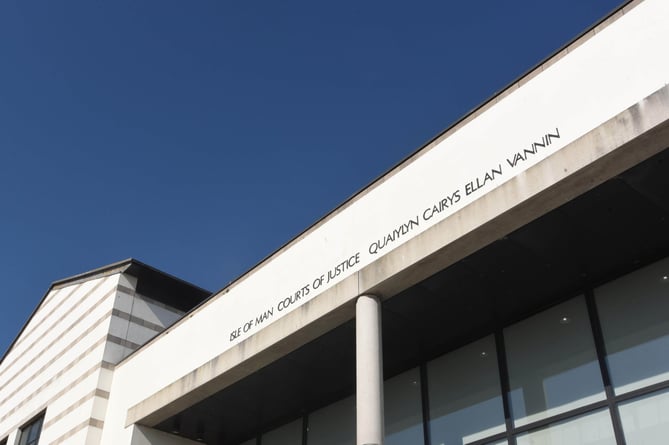 Exterior view of the Isle of Man Courthouse in Douglas -
(Isle of Man Newspapers )
Subscribe newsletter
Subscribe to our email and get updates right in your inbox.
A 23-year-old man who was arrested twice in a week for drink-related offences has been put on probation for 12 months.
Aaron John Lilley admitted being drunk and incapable on August 27 and being drunk and disorderly on September 1.
He also pleaded guilty to breaching a licensing ban, which was in force until February 2023, and possessing cannabis.
As a result of the latest offences, High Bailiff Jayne Hughes handed him a new licensing ban, which will run for 12 months until September 2023.
Prosecuting advocate Roger Kane told the court that Lilley was found in possession of 1.4 grams of cannabis, valued by police at £28, at his home on June 9.
On August 27 at 6pm, police were called to O'Donnell's pub in Castle Street, Douglas, after a report that Lilley was refusing to leave and demanding more drink.
When officers arrived he had gone, but staff said that he had refused to leave and when told he couldn't have any more alcohol, had picked up and drunk leftover drinks from tables.
Lilley was found nearby, staggering in the street, and was described as smelling of alcohol and slurring his words.
Police tried to find someone to look after him or somewhere to take him but were unable to do so and he was subsequently arrested for being drunk and incapable.
On September 1, Lilley was found with a head injury in Peel at 9pm and was taken to hospital in an ambulance.
However, once he arrived there, he walked off, which resulted in staff calling the police due to concerns for his safety.
Officers arrived and found him standing near the ambulance entrance bay. He was described as unsteady on his feet, smelling of alcohol and slurring his words.
Lilley agreed to go back into the hospital but then began swearing and refusing treatment.
He was eventually deemed fit to be discharged but then demanded that police pay for a taxi for him to get home.
Lilley continued to argue and swear which resulted in him being arrested and charged with being drunk and disorderly.
Two other charges, of being drunk and disorderly on September 7 and breaching a licensing ban on September 6, were withdrawn by the prosecution. A probation report said that Lilley, who lives at Prince's Avenue in Douglas, had potentially unresolved issues which he had been using alcohol to deal with.
The report said that he tended to binge drink but he intended to cease drinking.
At the time of the incidents, Lilley said he had been sofa surfing and was homeless at times.
He was said to be seeking employment so the probation report said that community service would be unsuitable as it may hinder his chances of gaining full-time employment.
Defence advocate Ian Kermode handed in an email from the Drug and Alcohol Team relating to Lilley and said that he had now committed five drink-related offences in the last eight months.
'Clearly the issue in this case is the rate of offending,' said the advocate.
'Mr Lilley doesn't recall his interaction with the police on August 27.
'On September 1, he had been taken from Peel in an ambulance. He doesn't remember being rude to staff and police. The cannabis matter was deemed not suitable for the drug arrest referral scheme because he has a previous caution this year.
'He has struggled with a number of personal problems over the last 18 months and lived at six different addresses over the course of this year.
'When he is lonely, upset and troubled, he has resorted to alcohol which has been bought by friends.'
High Bailiff Mrs Hughes also ordered Lilley to pay £300 prosecution costs at a rate of £20 per fortnight, deducted from benefits.