Teenager who ran from police later produced cannabis from his sock
Thursday 18th August 2022 5:16 am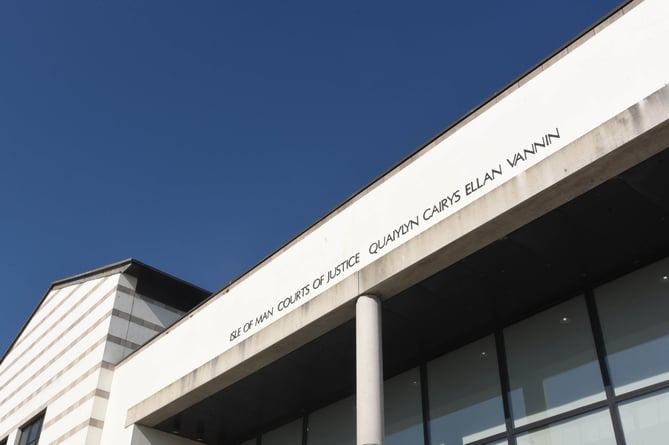 Exterior view of the Isle of Man Courthouse in Douglas -
(Isle of Man Newspapers )
Subscribe newsletter
Subscribe to our email and get updates right in your inbox.
A teenager who ran from police during a drug search has been fined £700.
Jack Versluis admitted possessing cannabis and obstructing a drug search after he was found hiding in a tunnel.
Magistrates also ordered the 18-year-old to pay £125 prosecution costs.
Prosecuting advocate Roger Kane told the court that police were on patrol in Port Erin on September 10 last year at 10.30pm.
They saw 18-year-old Versluis, who lives at Murray's Lake Drive, Douglas, and another teenager on Strand Road.
They were both said to have appeared nervous and there was a smell of cannabis so they were detained for search.
Versluis produced some cannabis from his sock which was later weighed at 3.3 grams and valued by police at £99.
However, officers also said that he had something hard hidden in his crotch area which they asked him about.
Versluis made a reference to a part of his anatomy and then pulled away from police and ran off.
He was later found hiding in a tunnel on the beach.
Cash was also found in a tunnel but no charge was brought relating to that.
After being arrested and taken to police headquarters, he answered 'no comment' to all questions during an interview.
Defence advocate Kate Alexander said that the prosecution facts were accepted and asked magistrates to deal with the offences by way of a financial penalty.
Ms Alexander asked for credit to be given for Versluis' guilty pleas and said that he was lightly convicted.
The advocate also asked magistrates to consider the length of time the matter had taken to come to court.
Ms Alexander said: 'When police indicated a drug search, Mr Versluis produced cannabis from his sock, so there was co-operation.
'He can't offer a sensible explanation for why he ran off, he panicked.'
The advocate said that the cash had been found in a different tunnel to the one Versluis was in.
Magistrates fined the teenager £500 for possessing cannabis and £200 for obstructing the drug search.
He will pay all amounts at a rate of £15 per week.