As Cycle 360 celebrates its five-year anniversary like total bosses this summer, iomtoday has taken a look to see just how it went from what seemed like a far-fetched concept to a Manx institution.
With its HQ on the Isle of Man Business Park, inspired by East-London bike shop-cafes and New York's cafe and cycling culture, Cycle 360 has become the go to place for all your cycling needs from beginners to those who go round like they're in Le Tour (you know the type). 
Cycle 360's cafe provides a wide range of wholesome food that offers everything from comfort food pancake stacks, massive breakfasts to amazing salads and delicious wraps to some simply stunning homemade soups. 
Renowned for being pretty particular about their coffee (next time you're in, check out the Rolls-Royce of coffee machines their barista works on!). There's a wide range of drinks to enjoy with your food and even with the cycle (or drive) out of Douglas, it is the ideal place for a business meeting, to meet up with mates, take the kids, or even just to be unsociable with a good book. 
Aside from being known for being a great bike shop and cafe, Cycle 360 is a brilliant events venue too, a place to create all your special memories, hosting weddings, milestone birthdays, charity auctions, launch events and its own (in)famous apres-ski pop up nights.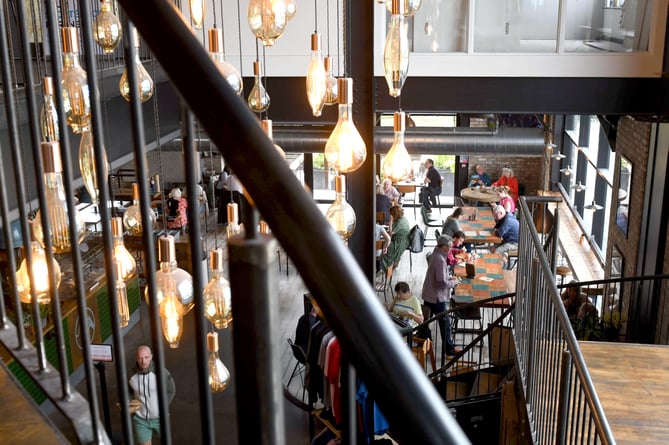 A Manx Collective at the Core
While the bike shop and cafe are the core of the business, Cycle 360 is more than that, it is an idea and a brand.
Not only does it continue to reinvest into the island's cycling community, it sponsors local athletes to be the best they can be through its Supported Athlete Programme.
The team also runs free monthly coffee club social rides and they organise non-profit events like the Cycle 360 MTB Series, which is in its fourth year. 
Behind all of this success are Cycle 360's people. Owners, Sacha and Mark Horsthuis lead a 30-strong team with Teddy Games as General Manager, Anna Karczmarz as Cafe and Events Manager and Carl Woods as Bikeshop/Workshop Team Leader. The whole Cycle 360 team is motivated and driven to succeed.
Not content with being the trendiest hangout in Braddan, the team want to improve their business and grow it, with plans for a second base on the island in the near future – watch this space!
Before that, they are dedicated to making their HQ the best it can be by evolving it to be an inspiring destination for all visitors – whether they arrive by two wheels or have a car.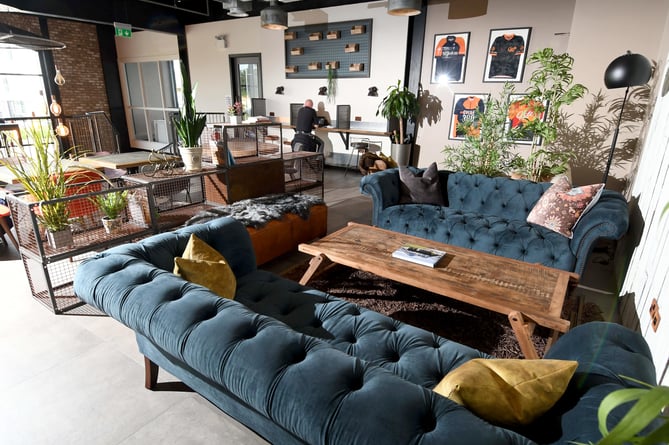 Recognising their role in the community, a modern new workspace area is soon opening on the building's upper mezzanine level free for customers to use for work meetings, to use it as a base while 'wfh' or even for uni students who need somewhere quiet to work with ready access to high quality caffeine (milk free or otherwise).
Anna, Cycle 360's cafe and events manager is working with the team on delivering outside catering events through the newly acquired (very shiny!) airstream trailer, 'Stella'.
We're told Stella has nothing to do with Belgian beer, she is 'Cycle 360's wing-woman, little sis and best mate' serving 'proper coffee and hot food'. The aim for the cafe on the road concept will be to have a presence at all major Manx events like TT, Gran Fondo, Lighthouses Challenge, Royal Agricultural Show and others.
Mark, Cycle 360's founder is working on a business side hustle called 'Rox Coffee', which will see the speciality and Manx roasted coffee used in Cycle 360 retailed within the cafe, and at local shops like Robinsons (apparently they're well in with the owners).
Cycle 360's General Manager, Teddy is looking to implement a loyalty and reward system that works for bike shop AND cafe customers, with the vision of it working like a Boots points system (how good would that be!).
Not only that, we're told its bike shop and workshop team are working on implementing an outdoor state of the art muc-off branded bike wash station! Gnarly bro (two words I have never used together before or will again).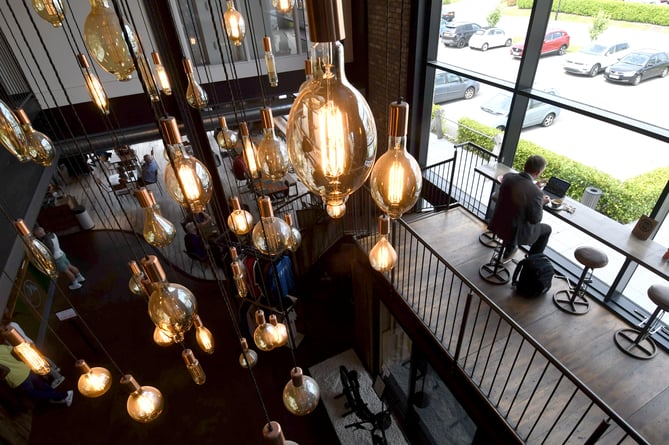 Cycle 360 isn't just a spot on the map – it's a full-blown adventure, a heart-warming community, and an absolute Manx legend. Keep your eyes peeled as they continue to take over the island with their trailblazing hospitality and bikeshop ideas, top-notch caffeine, and bike-loving shenanigans that'll blow your mind!
For now, hold onto your handlebars, 'cause Cycle 360 doesn't plan on slowing down anytime soon, and we're here for it. Bring on the next five years, who knows what we'll be writing about them then…