DESC is 'disappointed' with a union's actions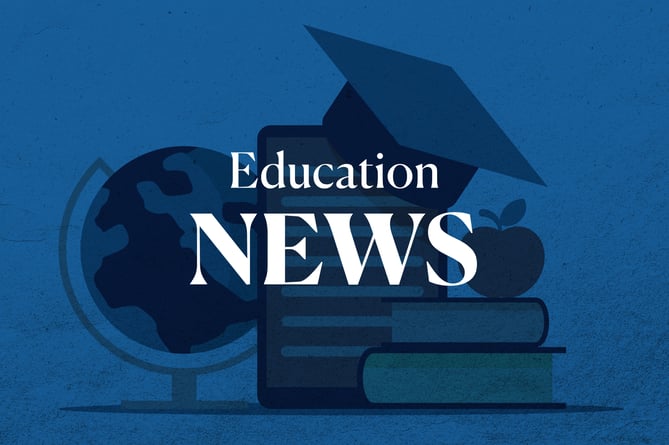 Subscribe newsletter
Subscribe to our email and get updates right in your inbox.
The Department of Education, Sport and Culture says it is 'deeply disappointed' that a teachers' union has begun an escalated action short of strike action.
Members of NASUWT have said this is as a result of the failure of the government to improve pay and tackle excessive and onerous workload and working practices.
A spokesperson from the DESC said: 'The department is deeply disappointed that the NASUWT has chosen to escalate its action at this time.
'Especially with a meeting scheduled for this week and so soon after our young people have returned to their important education.
'The department will continue to make every effort to keep schools open and safe for all concerned.
'There will be no further comment until the after the State funeral on September 19.'
Action began on Monday and the union is warning that it will further escalate the current action to strikes later this term if no progress is made in addressing the current dispute.
NASUWT members have been undertaking action short of strike action since late April, withdrawing from a range of activities which do not directly relate to teaching and learning.
The escalated action means members are no longer undertaking break duties or marking, setting and assessment of cover work arising from any planned or unplanned staff absence.
They are also not implementing any new working practices, which have not been workload impact assessed and agreed with the NASUWT.
Since April, members have withdrawn from attending meetings or responding to emails outside 'pupil session times', undertaking routine administrative tasks, providing cover for absent colleagues or submitting lesson plans.
Teachers, however, will still continue to prepare for their timetabled lessons, teach and mark and assess pupils' work.
The NASUWT is reballoting members on industrial action, with the ballot due to close later this month, but the escalated action short of strike action will go ahead in the meantime.
General secretary for NASUWT, Dr Patrick Roach, said: 'We have had no choice but to escalate our action due to the failure of the Manx government to engage with us and take seriously the concerns of our members.
'Teachers had the biggest single annual real-terms cut to their pay imposed on them for 2021/22 and have not even yet been offered a pay award for the current academic year.
'Teachers are being expected to work harder for less money as the cost of living soars. Our members are simply not prepared to put up with being taken for granted any longer.
'Unless the Manx government agrees to work with us to provide teachers with a better deal on their pay and working conditions we will have no choice but to move to strike action later this term.'
Comments
To leave a comment you need to create an account. |
All comments 0