The 102nd edition of the event will feature a revised 10-race schedule from Monday, May 29 until Saturday, June 10.
The opening day on the spring bank holiday Monday sees both an untimed free practice session in the morning followed by a timed first qualifying session in the afternoon.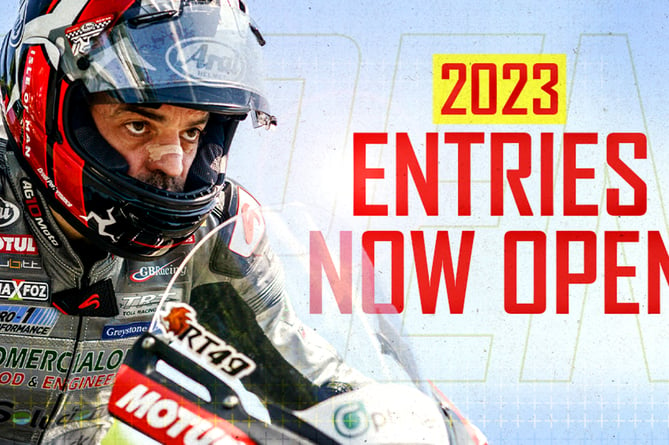 Entries are open for the 2023 Isle of Man TT Races
(www.iomttraces.com )
The first Tuesday, Wednesday and Thursday (June 1) feature the traditional evening qualifying sessions ahead of the fifth and final qualifying taking place on the afternoon of the Friday.
The revised race programme then kicks into gear with the middle weekend now boasting three races instead of two, opening with the first Monster Energy Supersport and 3wheeling.media Sidecar TT Races on Saturday, June 3 and the RST Superbike TT the following day.
Monday provides the first rest day before heading into four mid-week races: the first RL360 Superstock and Supertwin races on the Tuesday followed by the second Supersport and Sidecar races on the Wednesday.
Thursday marks a second rest day ahead of a revitalised final weekend. The popular bank holiday on Friday, June 9 will see packed crowds for the second Superstock and Supertwin races, before a day of festivities and the headline Milwaukee Senior TT draws the 2023 Isle of Man TT Races to a close on Saturday, June 10.